Take a look around the NEW PathRunner, integrating our latest 3D pavement analysis system (3D-PAS), HD LiDAR, the TEXTURE SIGNATURE system, and more. Click and drag to rotate the view. Scroll to zoom in. Or better yet, contact us to schedule an in-person demonstration for a better look "under the hood".
All PathRunner Subsystems meet "Buy America" Compliance requirements without waiver.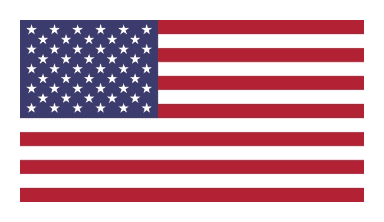 A Chassis for Every Application.
For statewide, county or city networks. With comfort or rigidity in mind. No matter the requirements of your network or the desired application, Pathway Services will build a PathRunner on the chassis that best suits your needs.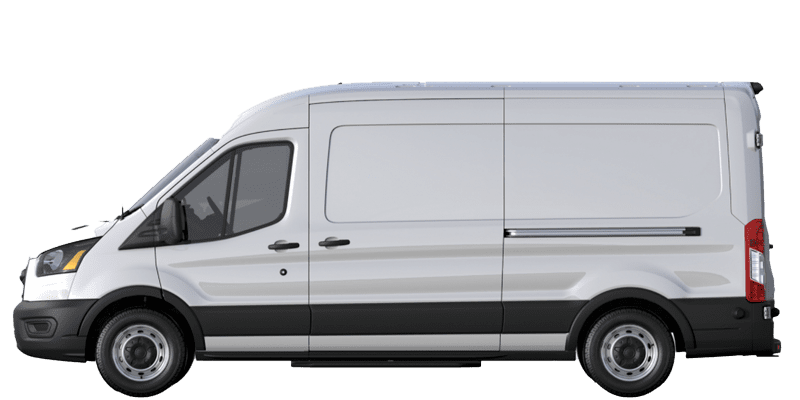 Ford Transit, Extended Wheelbase
The PREFERRED PathRunner chassis (2015-Present)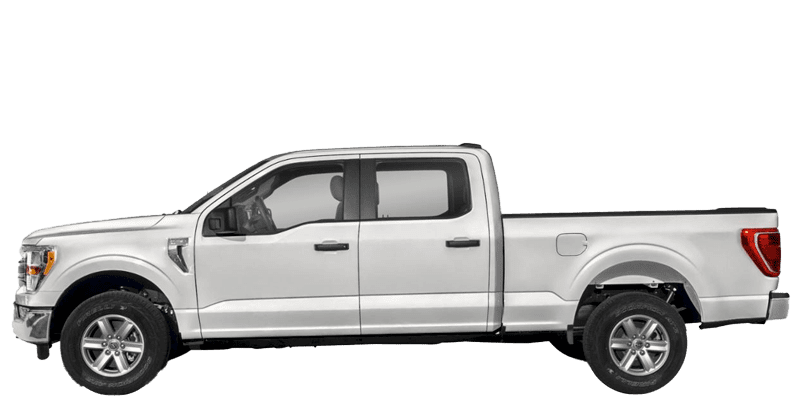 A PathRunner chassis that prioritizes UTILITY.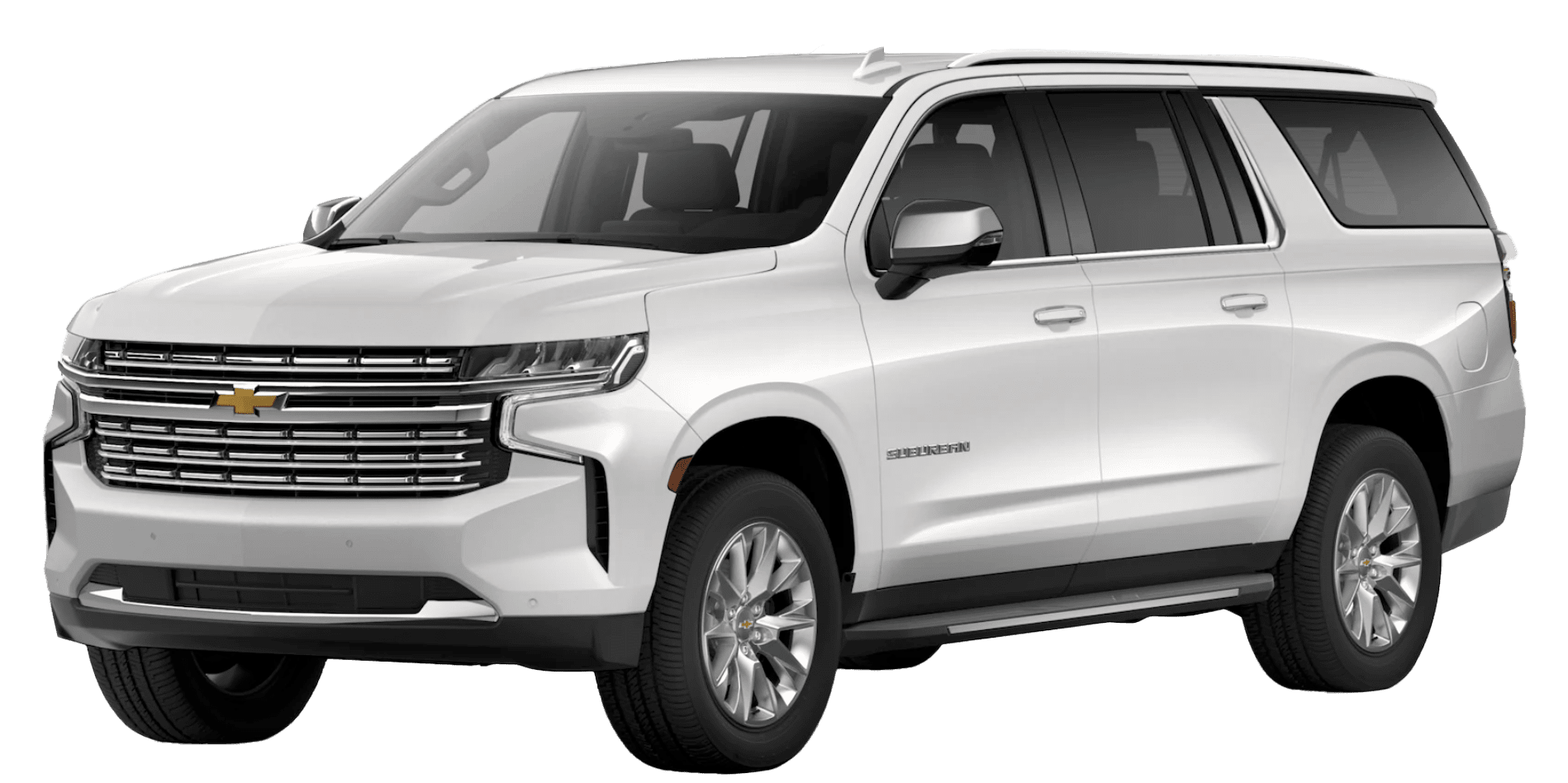 A LUXURY PathRunner chassis for smaller networks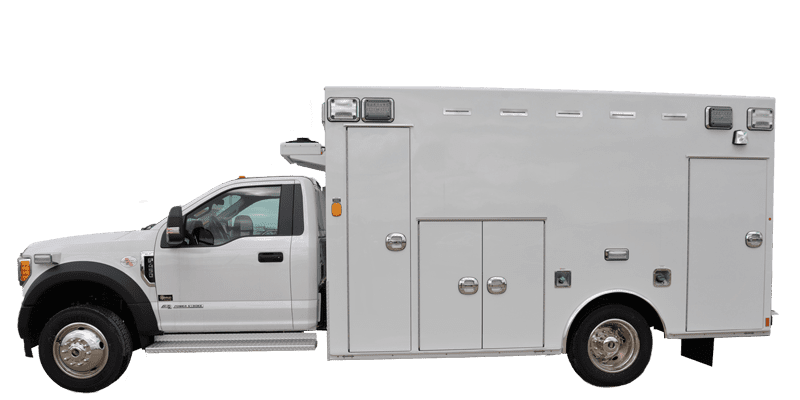 The "Mini-Mega" PathRunner...when a premium is placed on SAFETY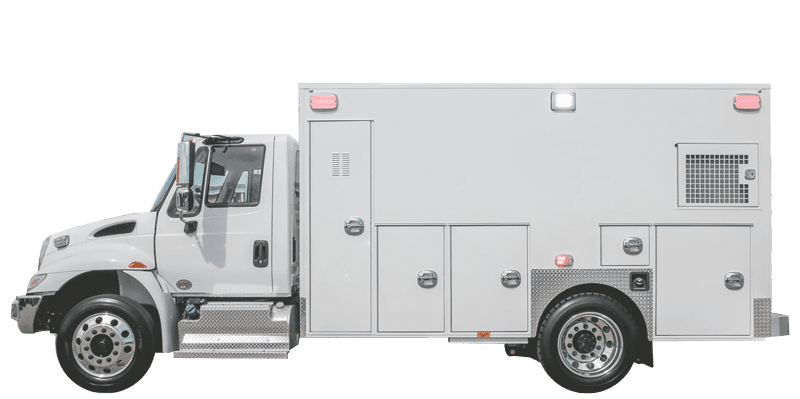 International 4300, Ambulance
The "Mega" PathRunner...when BIGGER is better
The HISTORICAL PathRunner chassis (1996-2014)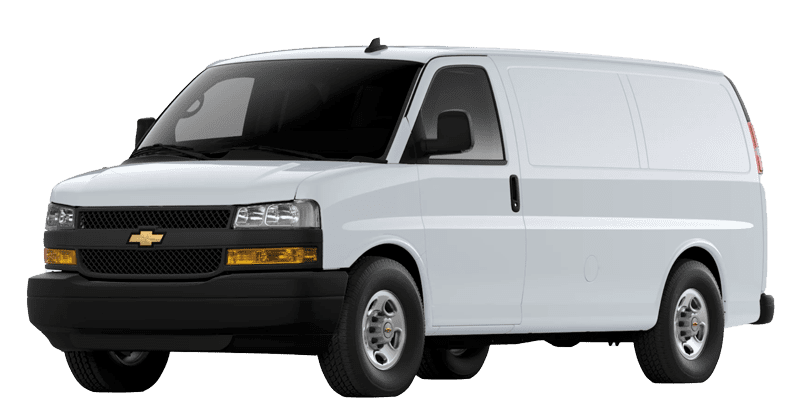 The PathRunner chassis deployed in Puerto Rico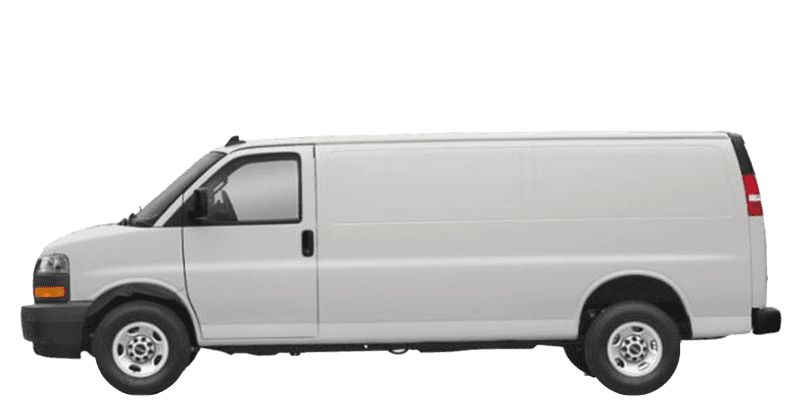 The PathRunner chassis deployed in China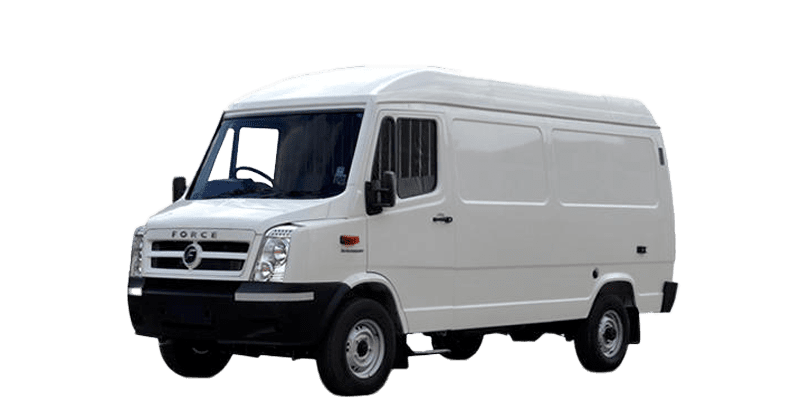 The PathRunner chassis deployed in India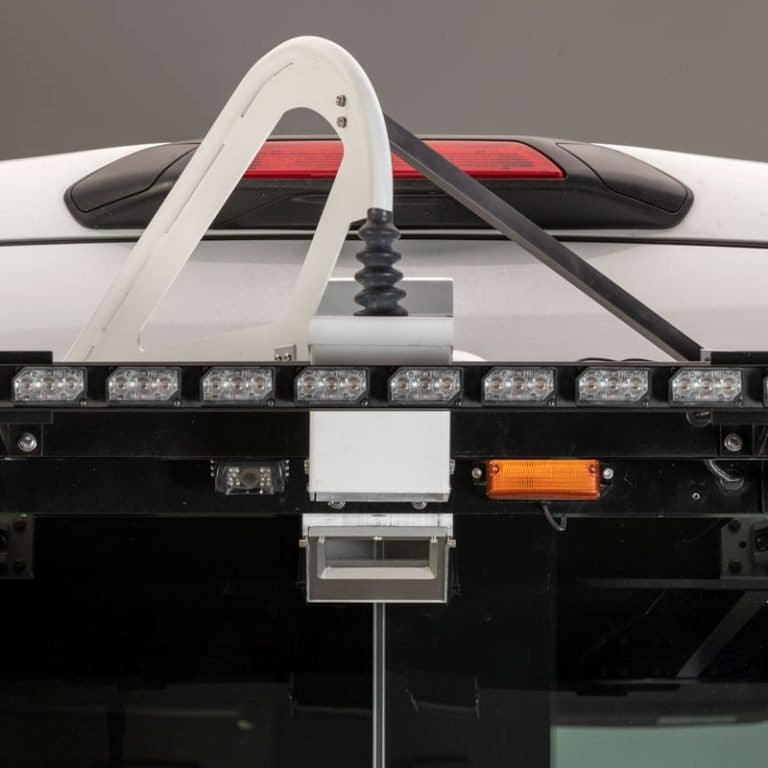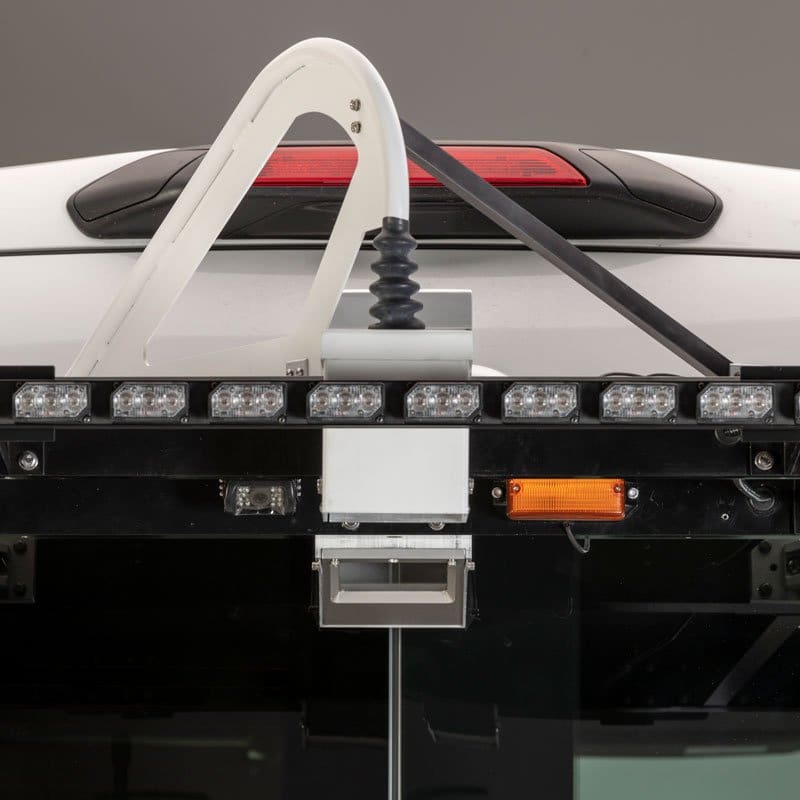 3D-PAS Pavement Analysis Subsystem
The single-camera, single-laser system means less hardware on the PathRunner and the advancement in camera and laser technology means oh so much more. The new 3D camera and high-performance laser combine for higher quality images with greater resolution, superior data range, finer crack detection, and full-lane rutting measurements without a significant increase in image file size. 3D-PAS is truly the most advanced 3D pavement analysis system available.
4+ meter transverse field of view, from centerline into the shoulder or beyond the pavement edge.
20" depth range measurement, capturing data into severe potholes, over drop-offs, and collecting data while navigating extremely degraded pavement without going out of range.
Single laser with narrow-pass IR filtering, providing intense illumination without overlap on the pavement surface aiding identification of 1-2 mm transverse and longitudinal cracking without visual interference.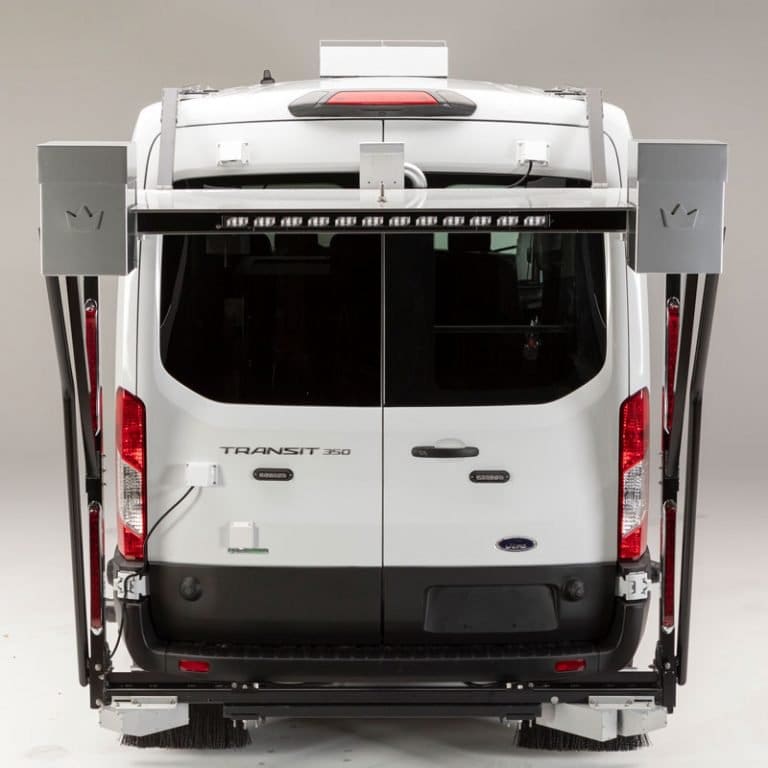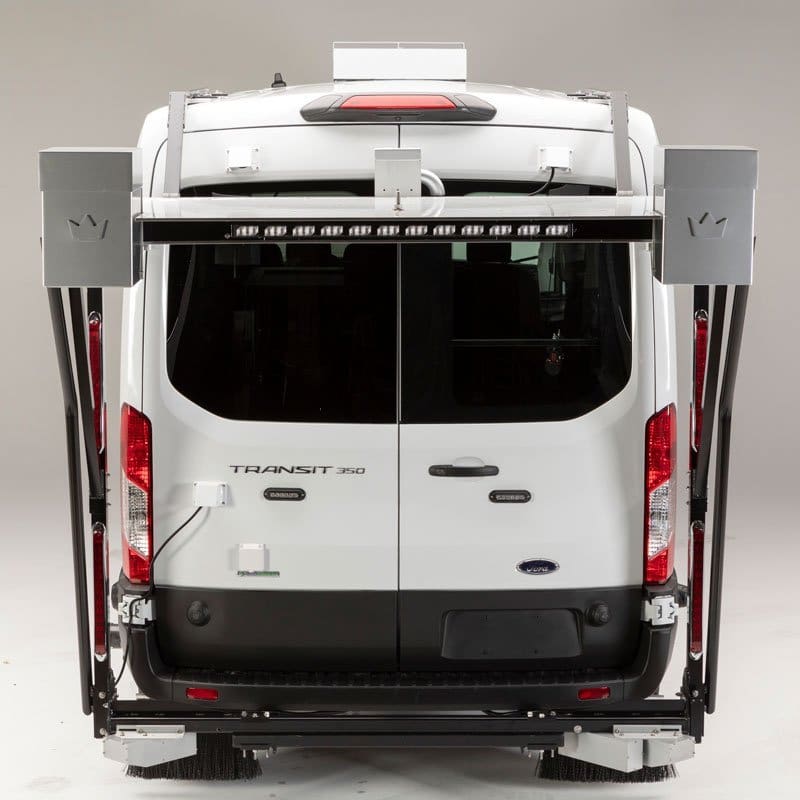 Pathway 3D Pavement Analysis Subsystem
Simply stated, there are more Pathway Services' Legacy 3D Pavement Analysis Systems on the road than any other 3D system in the U.S.A…period. Is it because it's a single-camera system or because it's manufactured and supported by us right here in the U.S.A? Maybe. But more likely it's because the pavement data it captures and surface images it produces are unmatched by other systems. We've engineered the best 3D system on the market.
Captures and combines pavement surface imaging, rutting and faulting data, and automated crack detection into a single plane data stream.
Exceeds the technical specifications of AASHTO R36-13, PP69 and PP70 for Rutting and Faulting.
Used by more than ½ of all US DOTs, including the Federal Highway Administration.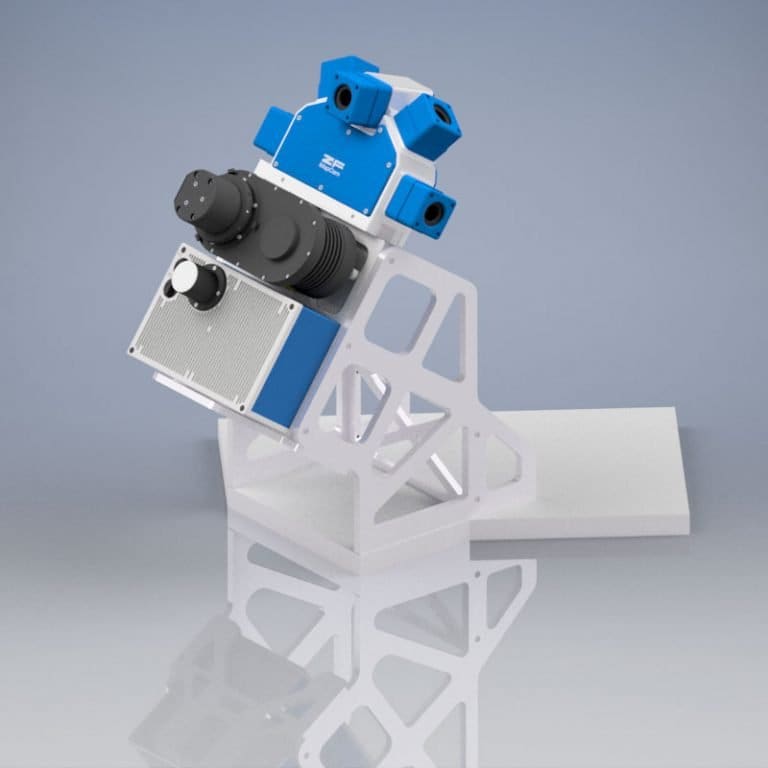 Pathway Services offers an integrated HD LiDAR system truly unique to the industry, providing a 3D rendering of the network and associated roadway assets. A single survey-grade scanner and panoramic camera system maps MILLIONS of data points while traveling at posted speeds for colorization, asset extraction and data analysis directly on the web.
ANSI Z136.1 Class 1 laser, 200 Hz spindle speed capturing 1.016 million points per second
0.3m – 119m data capture range, < 0.3mm point accuracy (with reference), < 2mm (without reference)
Single scanner system eliminates the need to bore sight the laser and synchronize post-processed data, as is required by lower quality multi-scanner systems.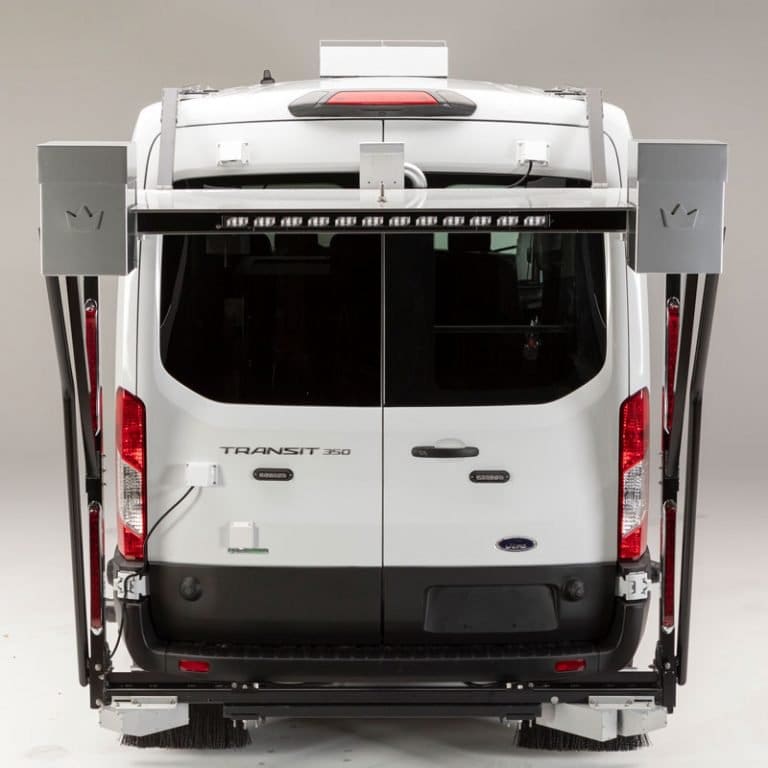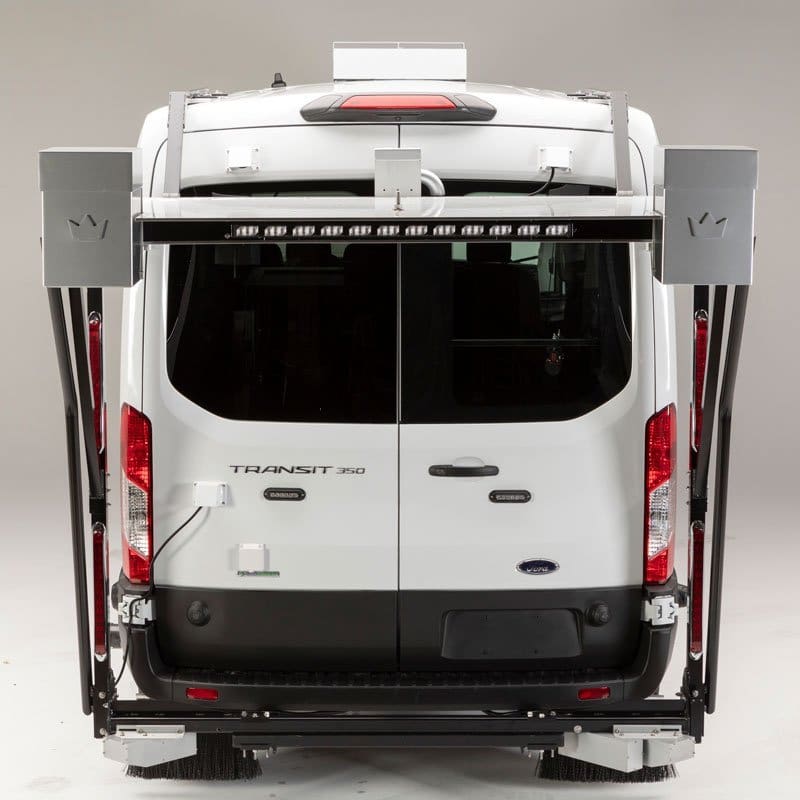 South Dakota-Style Inertial Profiler
Why "South Dakota-style"? Because of the pioneering work performed the team of engineers at the South Dakota Department of Transportation. The SDDOT staff created an operational profiler in the early 1980's and that design was adopted by other state DOTs and the industry. The South Dakota-style profiler would eventually become the industry standard and is still in use today.
Designed and manufactured according to ASTM E950 standards using a wide-line footprint laser for roughness data capture in both the right and left wheelpaths.
3rd-party certified including by the Texas Transportation Institute (TTI), the MnDOT Inertial Profiler Certification Program, the National Center for Asphalt Technology (NCAT) Certification Program, and other international certification agencies.
Used to calculate the International Roughness Index (IRI), Half Car IRI (HRI), Pavement Score Index (PSI), Ride Number (RN) and other state-specific roughness indices.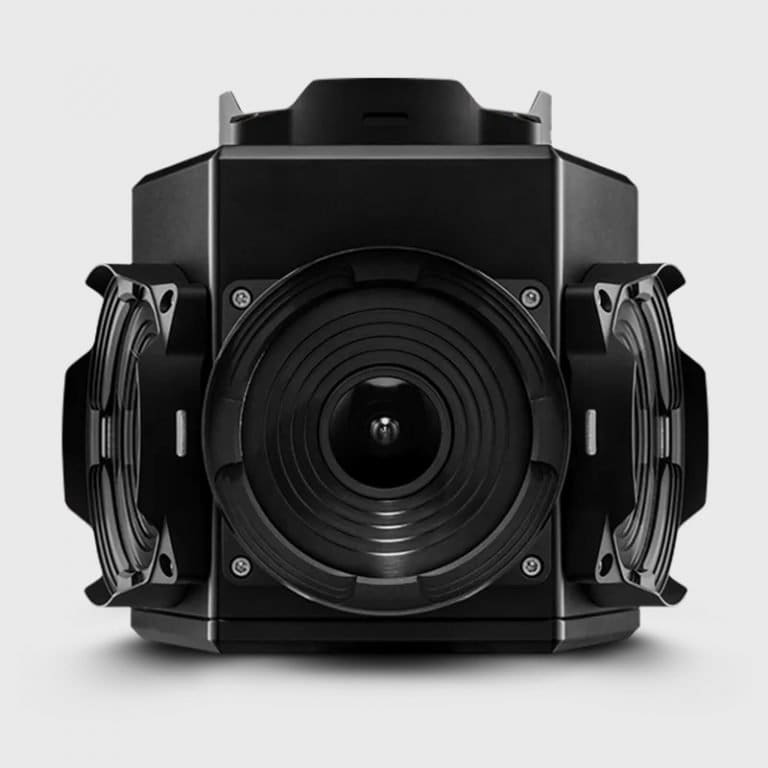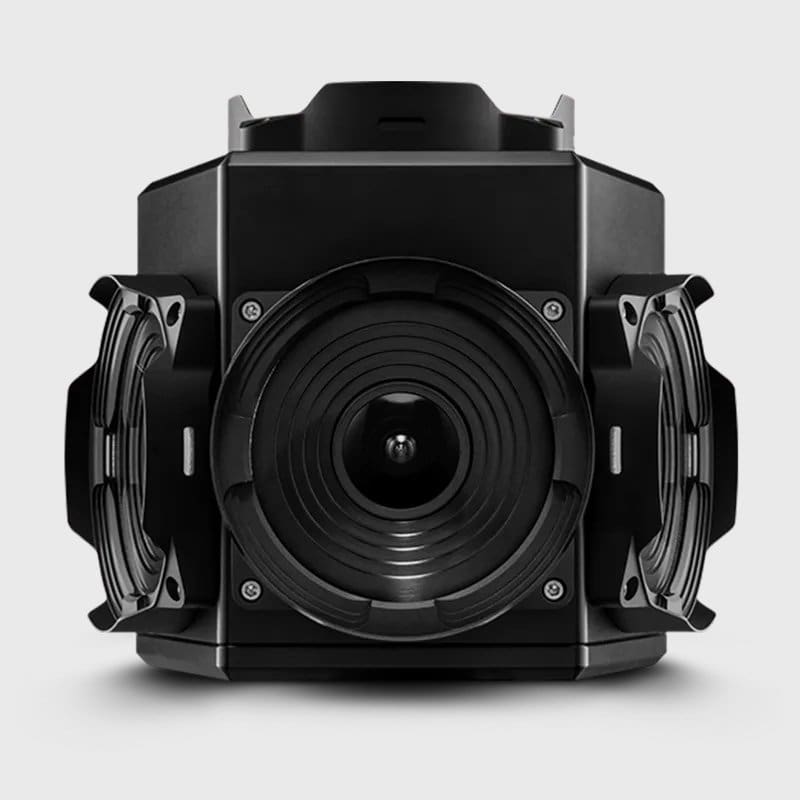 Viewing the collected network using the spherical imagery provided by the Ladybug 5+ 360° camera system puts you "in the driver's seat" of the PathRunner, even if you've never left your desk. Used as reference imagery for pavement condition or to view the smallest detail of roadway assets, this subsystem provides unique informational power to the pavement management, maintenance, and safety departments within the agency.
90% of complete 360° viewing angles
6 Sony IMX264 CMOS sensors, 2048 x 2464 resolution per sensor spherically stitched, 30MP camera system
Images are automatically and spatially tied to LRS, GPS, Odometer, Post-Mile and other user-defined location information.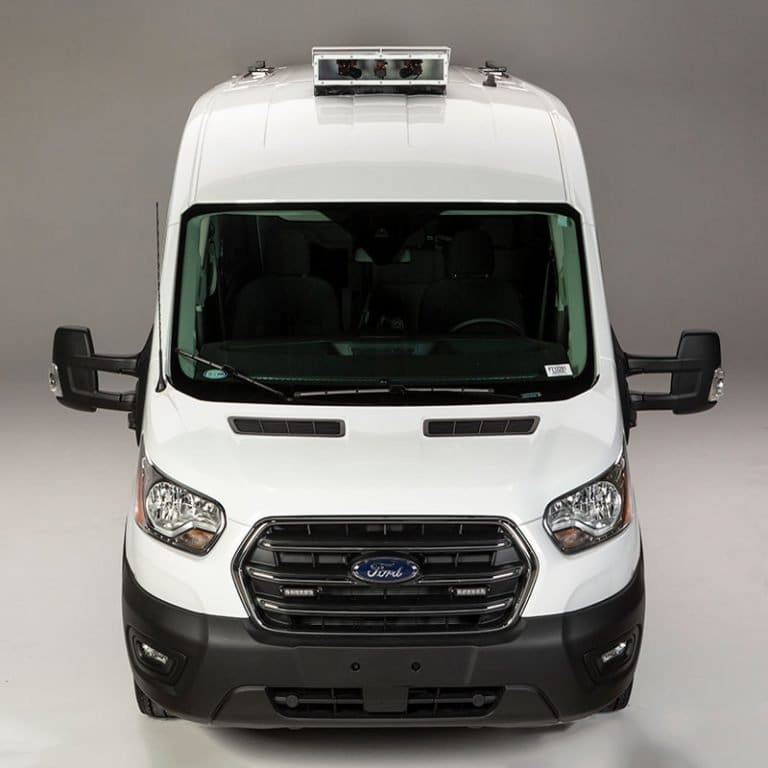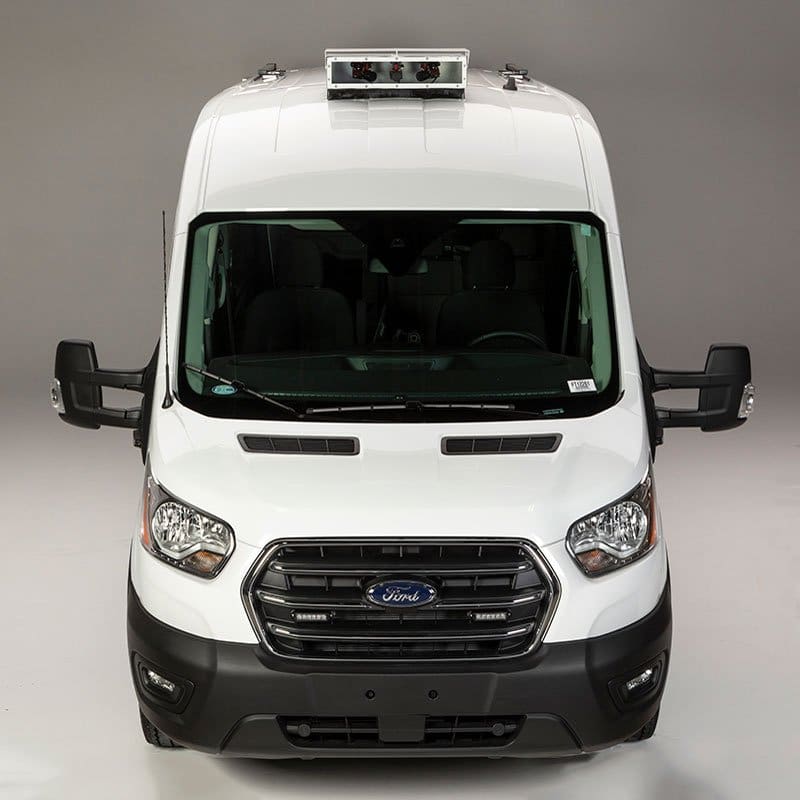 Right-of-Way Imaging Subsystem
Visual context can be extremely important when evaluating the condition of the infrastructure in your network, and the three forward-facing cameras that create the panoramic-like images provide that and so much more. Precise camera calibration allows for on-screen measurements and asset extraction directly from the "windshield" view.
Three seamlessly stitched high-resolution cameras, with fixed focal length wide-angle lenses, rapid response auto exposure, and a combined resolution of 8250 x 2200 pixels.
High-resolution images stored in JPEG image format, and a standard image capture interval of 26.4 feet (200 images per mile) adjustable to other user-defined intervals.
High-resolution images permitting the triangulation of roadway assets, notated with LRS, GPS, Odometer, Post-Mile and other customizable spatial location information.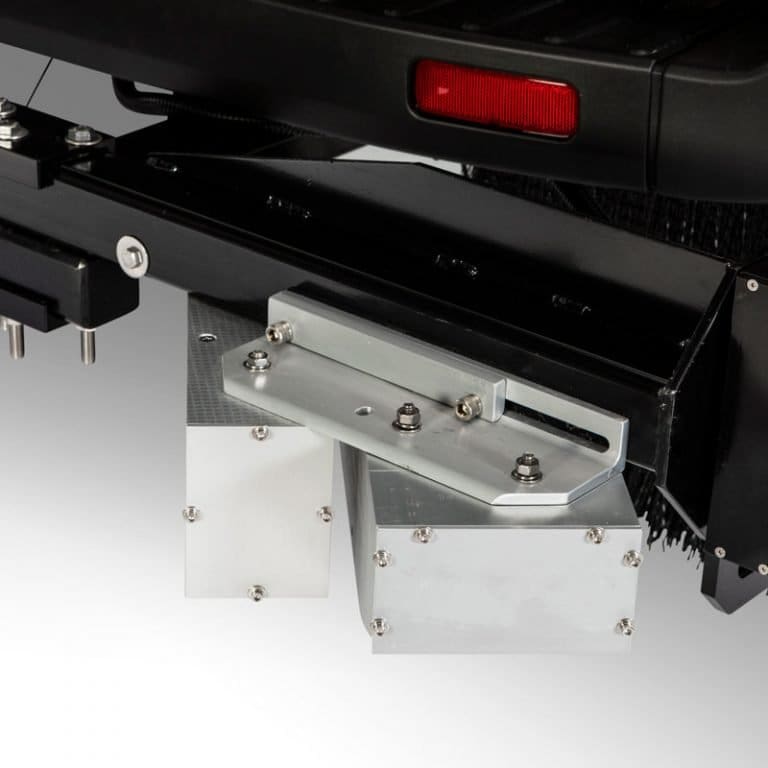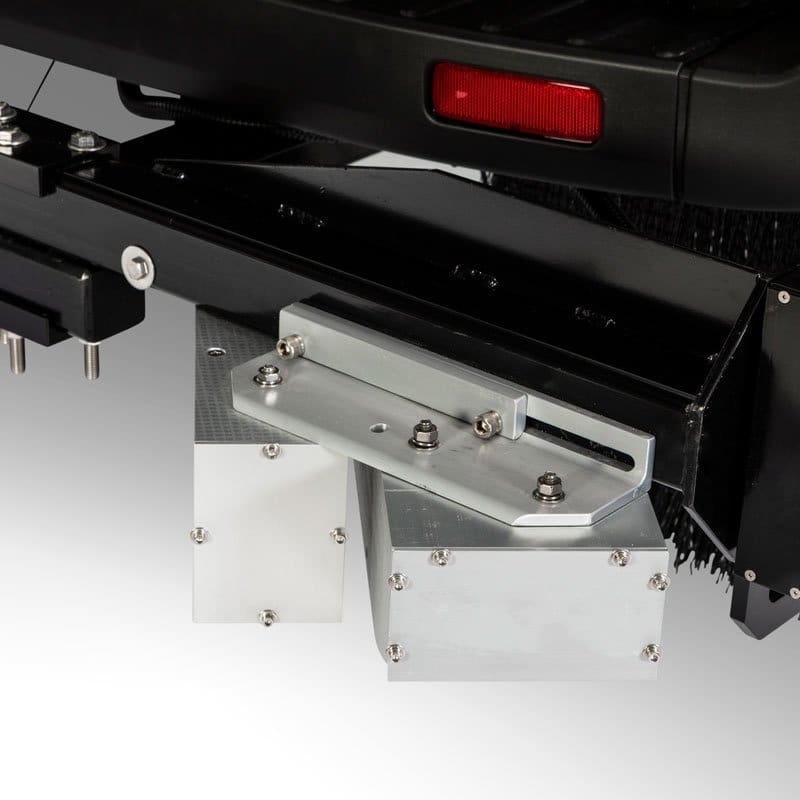 When it comes to pavement texture, we like a lidle grit. Macrotexture is characterized by changes in pavement surface height larger than 0.5 mm which allows for proper water drainage to reduce the potential for hydroplaning. The optional macrotexture system data combined with captured roadway geometry from the PathRunner provides the data you need to decide if there's too much texture, too lidle or if it's just right.
1280 depth values at 760mm sampling intervals for highly granular Mean Profile Depth (MPD) and Mean Texture Depth (MTD) values.
Manufactured according to ASTM E1845-09 specification and assist in the early detection of delamination.
Macrotexture data is spatially tied to GPS, LRS, Odometer and other customized spatial location information.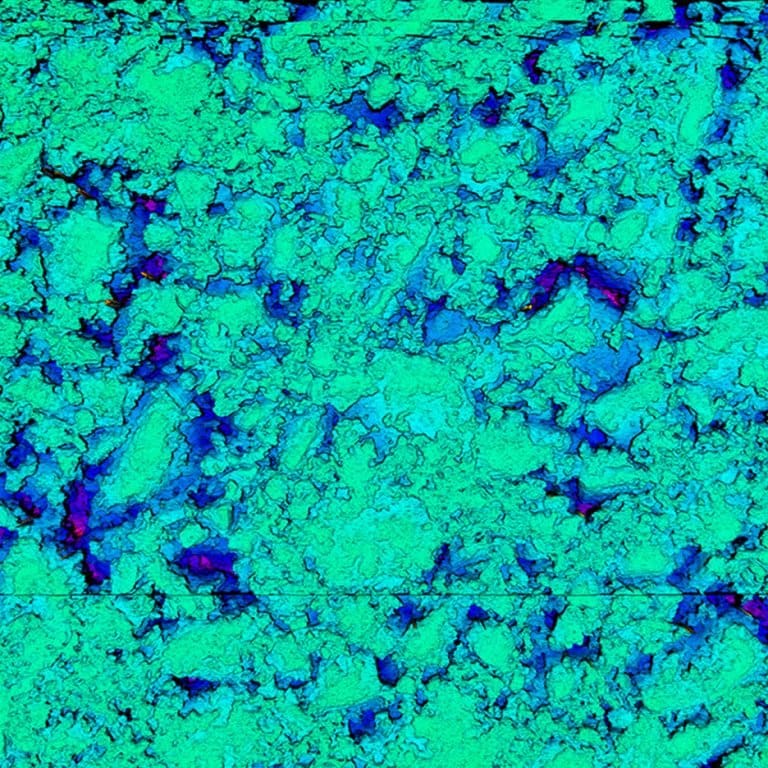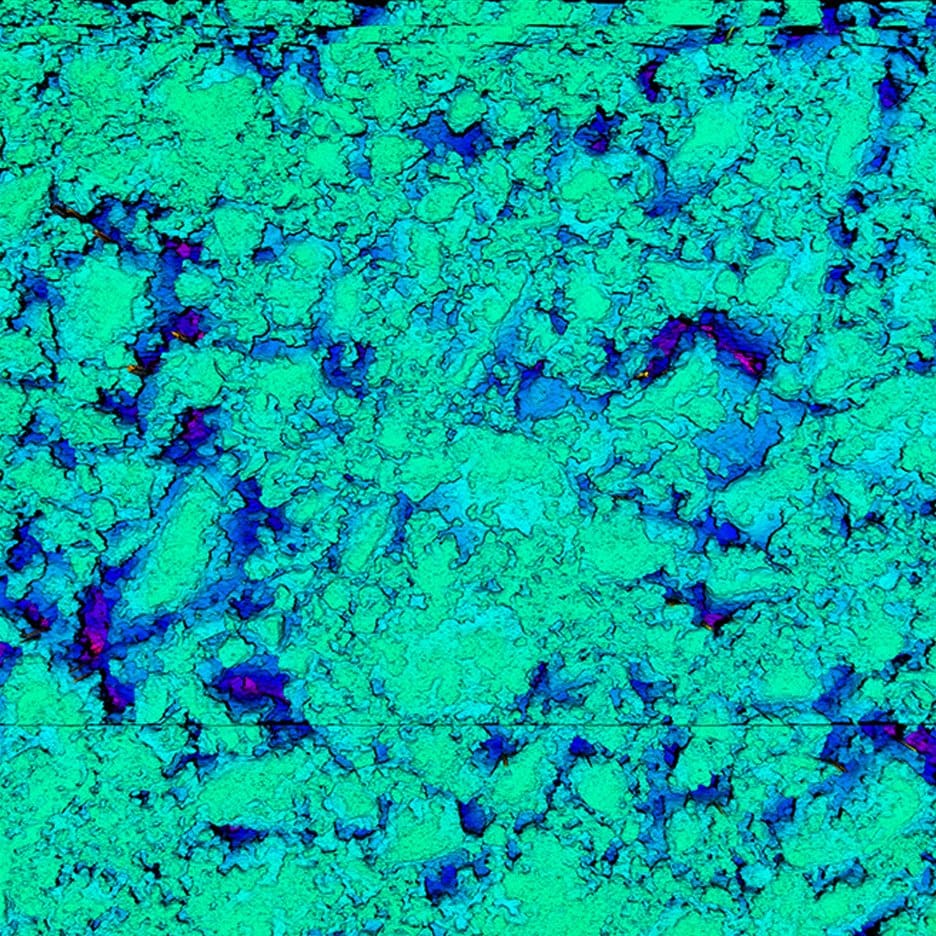 3-Zone Texture Signature Subsystem
The Nitty Gritty (exclusively from Pathway Services).
The NEW 3-Zone Texture Signature subsystem is a roadway safety game-changer. Microtexture is characterized by the changes in pavement surface height less than 0.5mm which define the interaction between a vehicle's tires and the pavement surface, or the resistance to skid. Using comparative texture data from the left and right wheelpaths and the center of the lane, the PathRunner can help determine the condition and performance of the aggregate and binder materials on the network in real-time.
3 zone microtexture data collection (LWP, RWP and Center of the lane).
.1 mm height value precision, 8.5mm sampling interval collected and displayed in real-time.
Microtexture data is spatially tied to GPS, LRS, Odometer and other customized spatial location information.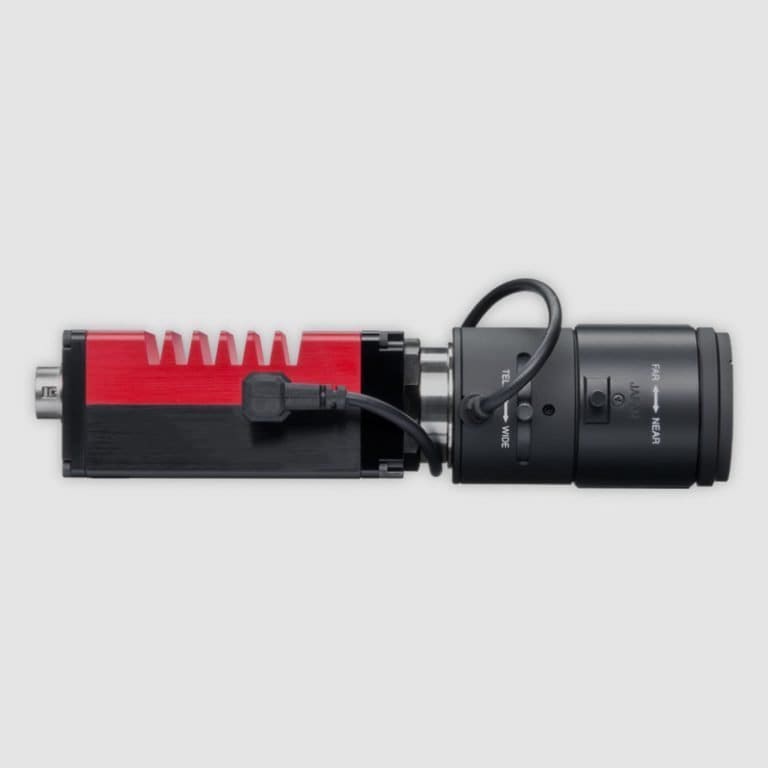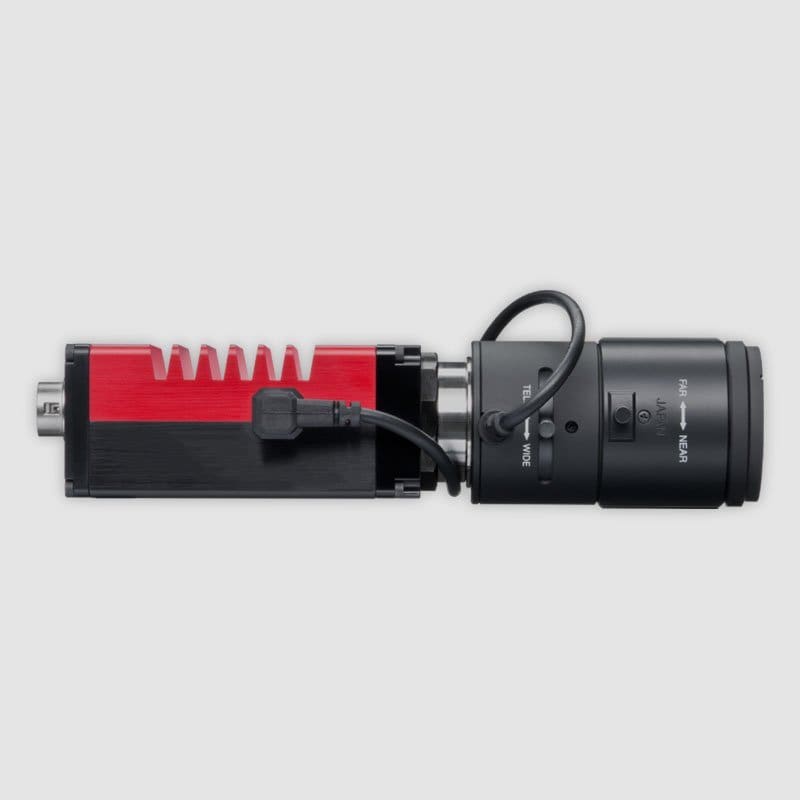 The rear-facing imaging system on-board the PathRunner provides a recorded look in the rear-view mirror while collecting pavement condition data on the network. For single-direction collection common for undivided state highways and local roads, the rear view offers the ability to capture asset inventory items and characteristics in a fiscally optimized manner. Rear-facing and forward-facing views are synchronized to each other and spatially tied to GPS coordinates and state-unique LRS systems.
High-resolution camera with a fixed focal length and wide-angle lens, Resolution: 2750 x 2200 pixels.
Positioned at a 45º angle with a 40º field of view.
High-resolution images permitting the analysis of infrastructure asset features.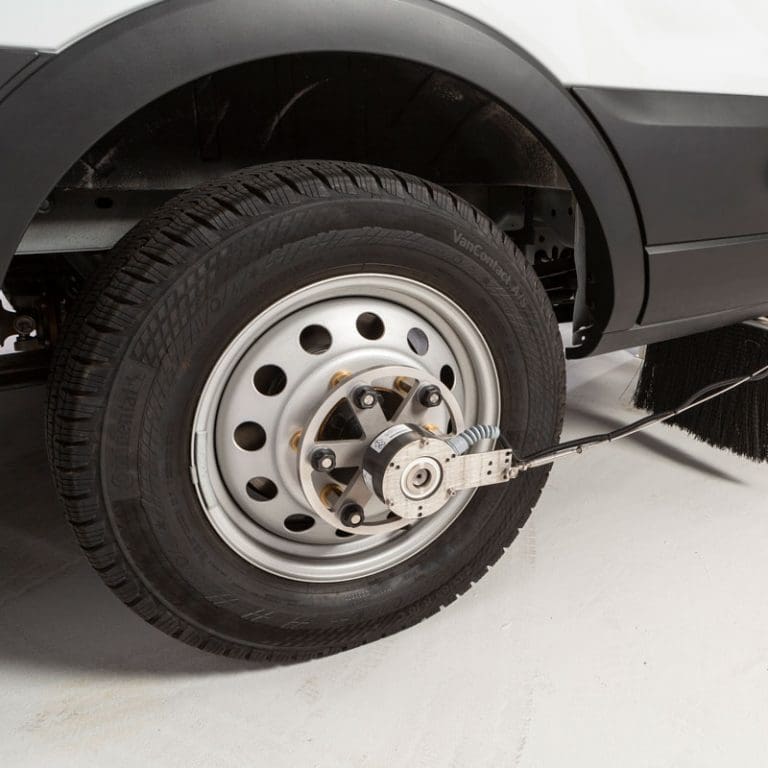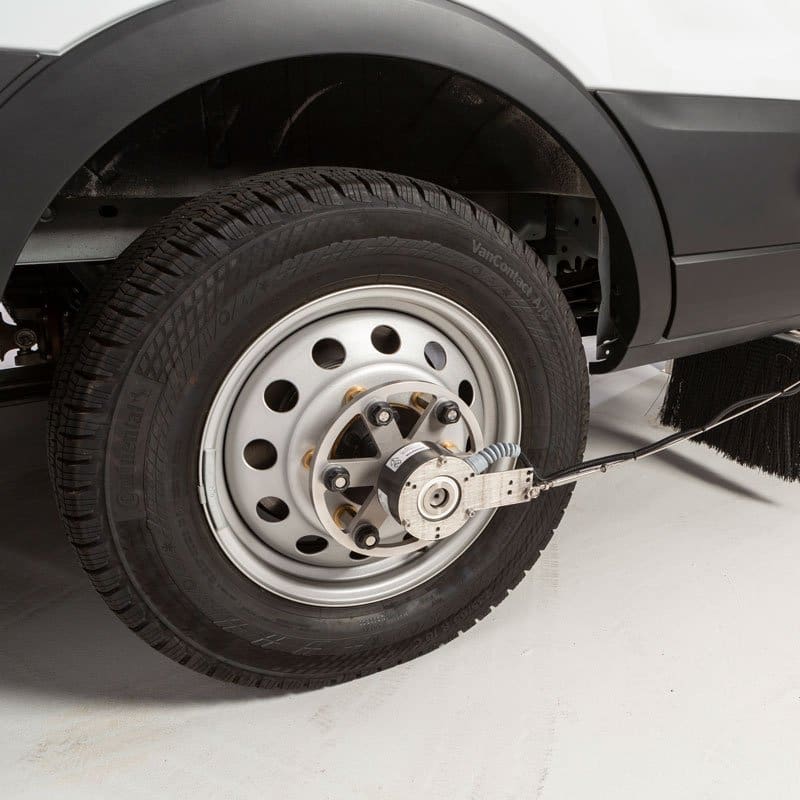 Distance Measuring Instrument
The road is never a perfectly flat plane. To capture a true road length measurement that considers elevation changes, Pathway Services employs a custom optical wheel encoder that is capable of extreme precision during high-speed data collection and in inclement weather conditions. Non-encoder DMI integration is optional.
2500 pulses per revolution, +/- 0.1% distance accuracy at distance intervals of 1mm
"Test Mode" functionality simulating vehicle travel to support subsystem diagnostics.
Calibration constants and GPS calibration are computed automatically.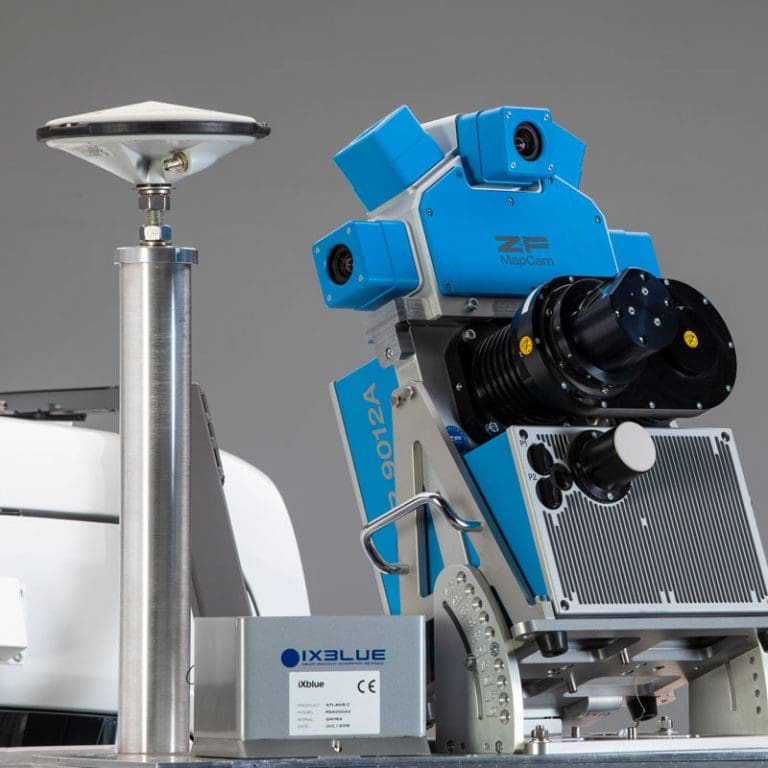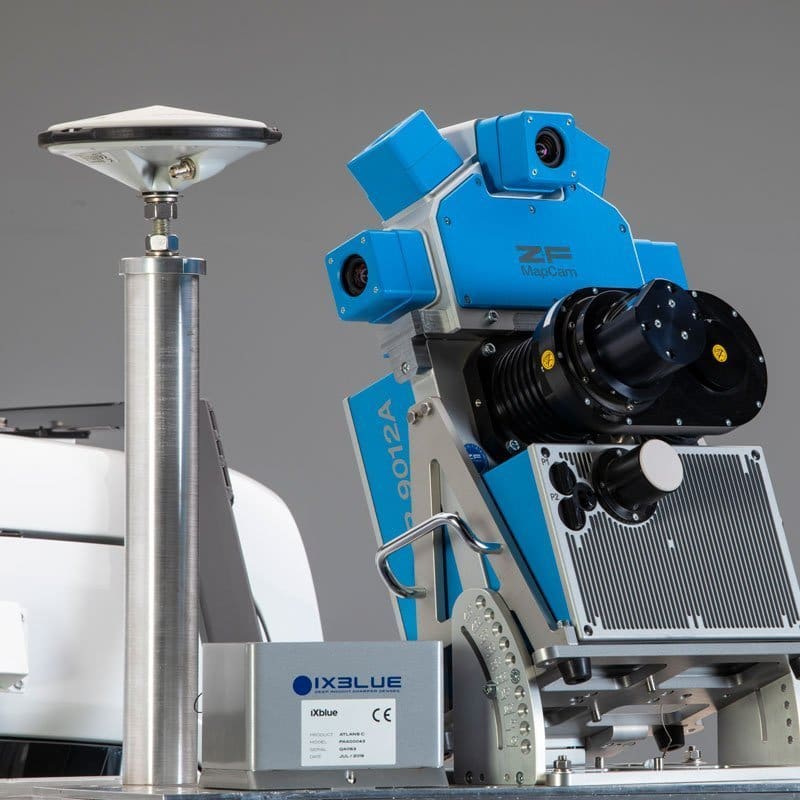 Global Positioning System
We take great pride in our reputation as "The Spatial Company" and at the core of that identity is the ability to spatially tie pavement condition indices, individual pavement distresses, unique infrastructure assets, and other Maintenance and Safety data points to their precise location on the earth. This means our clients can track pavement degradation, the performance of pavement preservation treatments, watch the expansion of a single transverse crack or other collected data year over year by GPS, LRS or other spatial identifiers.
Interpolated real-time GPS data supplied by the Inertial Measurement Unit when satellite is interrupted by mountainous terrain, tunnels, and urban canyons.
Sub-meter (static) or 2–3-meter (dynamic) accuracy automatically tied to captured images and linear distance measurements.
Multi-satelite tracking receiver providing differential inertial-based correction in real-time.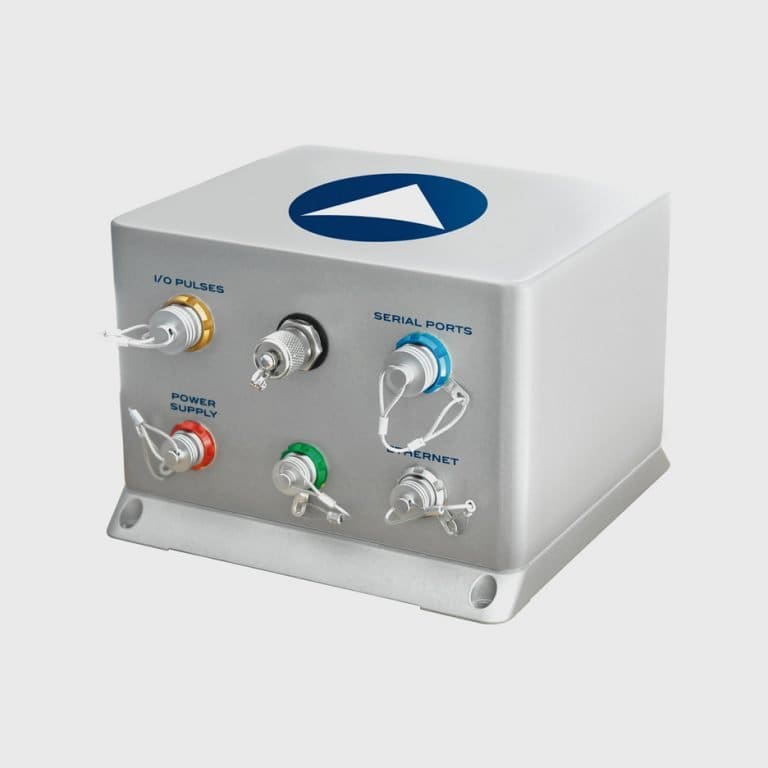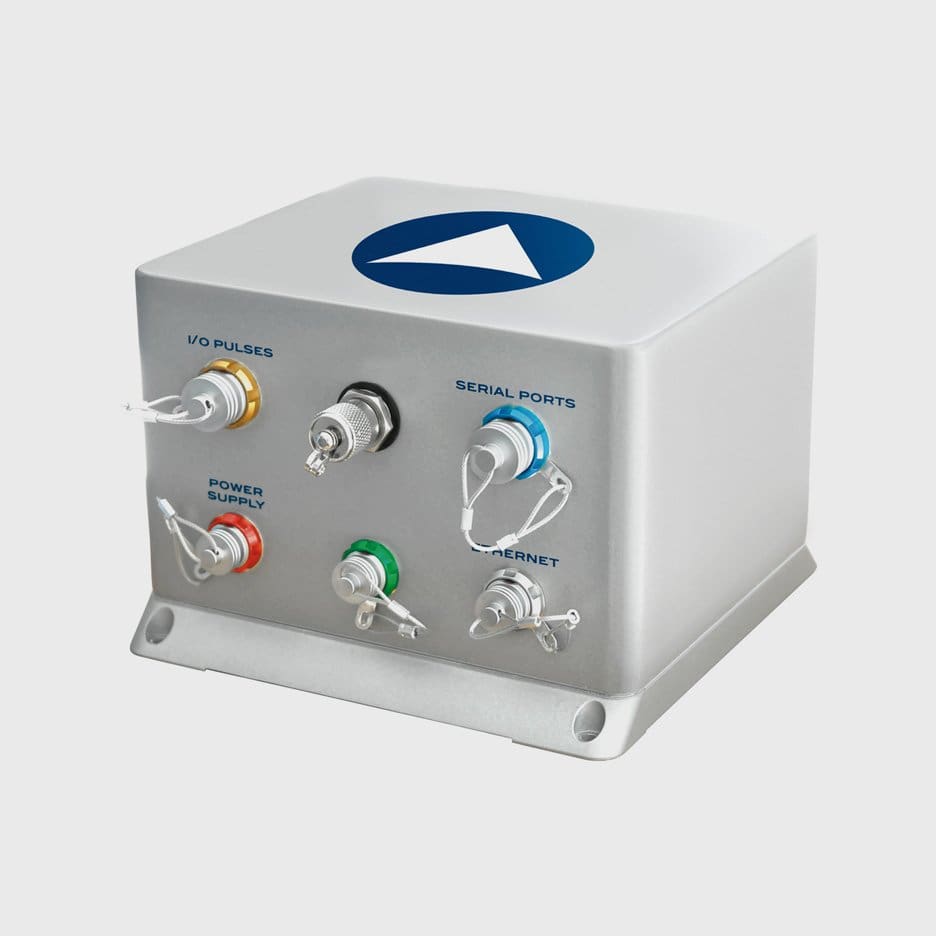 Inertial Measurement Unit
To understand the feel of the road and isolate its pavement data we need to understand the movement of the PathRunner as it navigates the network. Our PathRunners are equipped with an Inertial Measurement Unit (IMU) which isolates roadway geometry from vehicle motion in real-time and, with the integrated GPS system, spatially ties the data to its physical location on the network via GPS coordinates, LRS and other customizable spatial identifiers.
Roadway geometry (heading, grade, cross-slope, vertical and horizontal curvature (K value)): +/- 0.015º or better, GPS data accuracy: 0.02 m
Real-time inertial-based correction, no post processing.
Integrated GPS system provides PathRunner location data when satellite coverage is obscured by mountainous terrain, tunnels and urban canyons.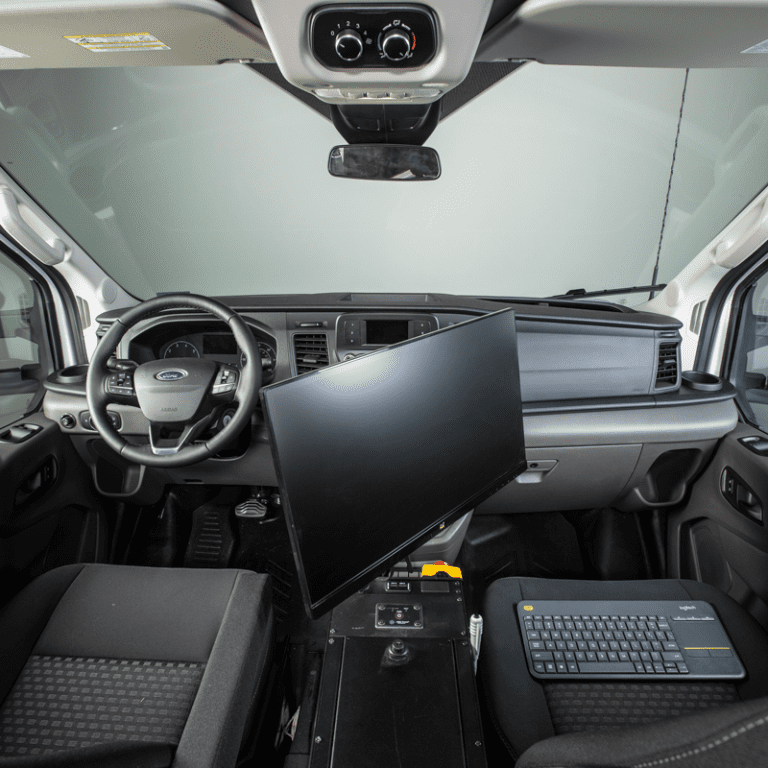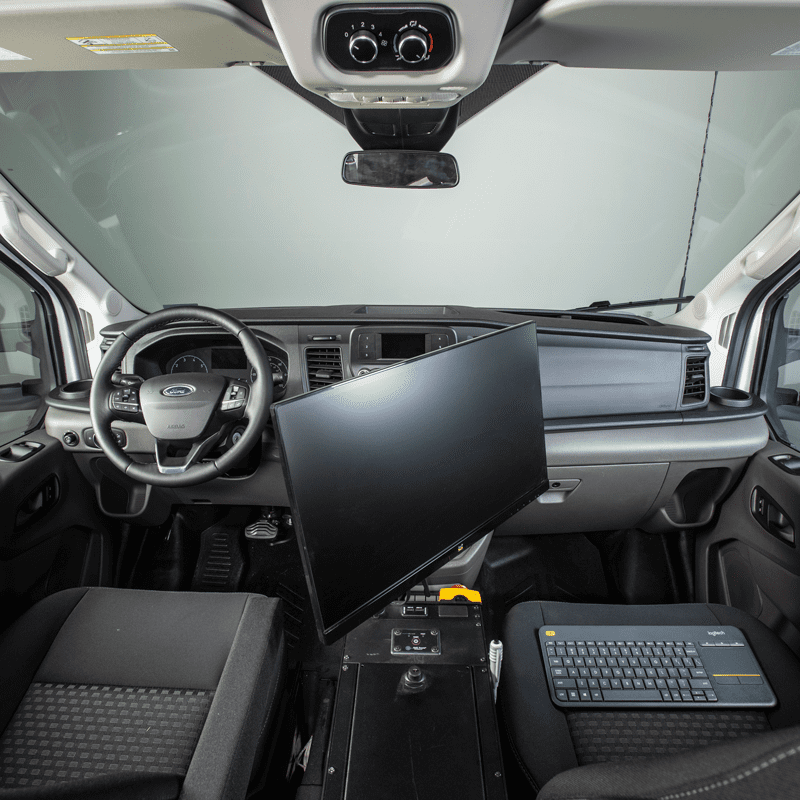 PathRunner Integration System
The standard and optional subsystems available on the PathRunner are numerous and the data collected, diverse and data rich. The PathRunner subsystem hardware integration and customized system software handles it all in real-time with more than ample power and storage capacity. And just to make data collection a bit easier, GPS mapping and voice-animated navigational support is there to help cue drivers and operators in on important upcoming tasks and real-time system status.
1TB of internal storage for downloaded satellite imagery.
Highly customizable PathRunner configurations: chassis selection, auxiliary power options, subsystem selections, hardware options.
All subsystem data combined in to a single plane data stream and spatially plotted on the network in real-time, with subsystem operational status feedback.
PathView Data Analysis and Reporting Desktop Software
Words like "powerful", "customized", "flexible", and "user-friendly" have been used to describe Pathway Services' pavement data analysis desktop application. PathView has been relied upon for literally decades, as the software has advanced alongside the subsystems responsible for providing the network data it ingests. Features like automated crack detection and classification, single-click HPMS reporting, and native GIS support have made PathView the pavement manager's greatest tool and the most widely distributed application in the industry.
Displays and analyzes all collected PathRunner subsystem data including: Images - Forward- facing, Rear-facing, and 360º, Data - pavement distresses (identification and classification) and attributes, pavement condition indices (IRI, HIRI, PSI, RN, etc.), road geometrics, GPS, LRS, other location-referencing attributes, asset inventory data and attributes.
Integrated ESRI map controls and native support for GIS data and map services.
Customizable automated pavement distress identification and classification and "cafeteria- styled" pavement condition reports (HPMS and other state-specific reporting methodologies) and asset inventory reports at user-defined intervals.
Export sensor data and reports into non-proprietary file formats, Support of historical data from other proprietary platforms, Native support for many pavement management applications (AgileAssets, dTIMS, Paver, Cartegraph, PaveM etc.)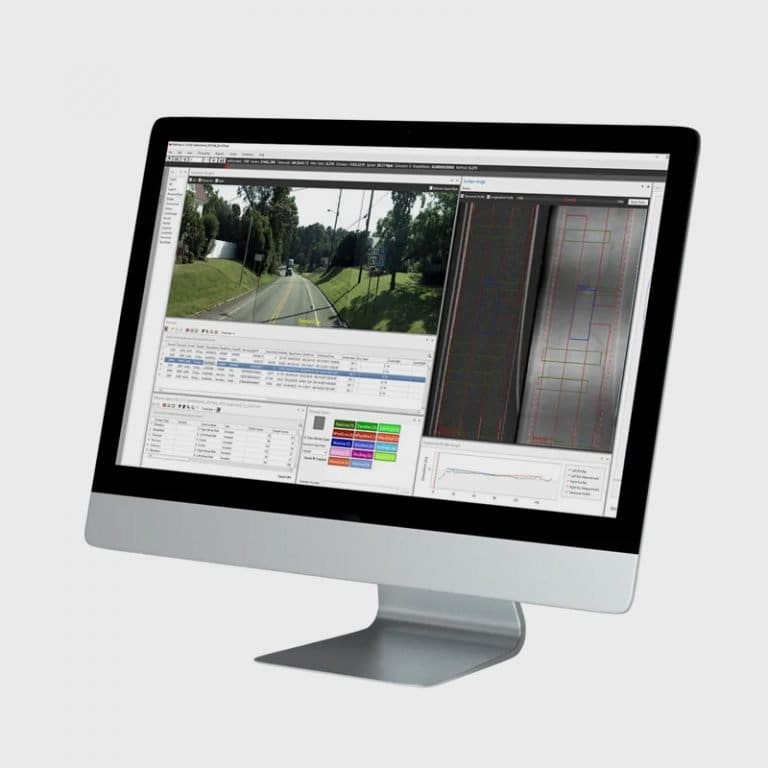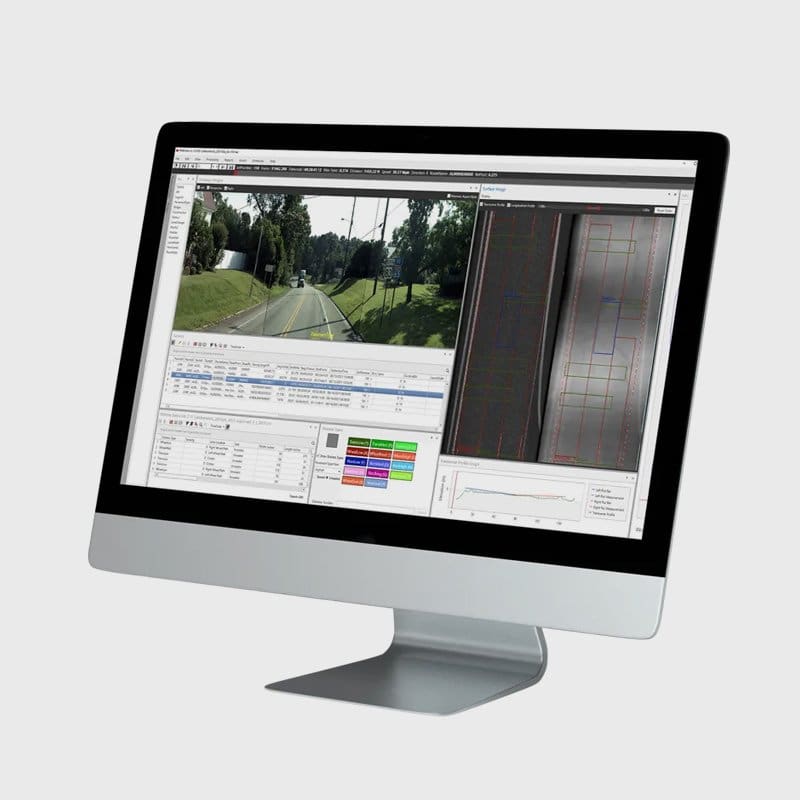 PathWeb Web-Based Data Viewing Application
The tremendous amount of data and images captured by the PathRunner is at your finger tips, whether on the computer in your office or on your tablet while you're in the field. PathWeb is Pathway Services' web-based pavement data ind image viewing application. Built and hosted with security and ease of access as priorities, PathWeb is the most-relied upon quality assurance tool in the industry. If "they can hear you now", you can see it in PathWeb.
Browser compatibility: Google Chrome, Microsoft Edge and Internet Explorer; Satellite Imagery Support: Google Maps, Bing Maps, and State-owned orthographic photos; .kml and shapefile support.
Multi-year, color-coded collection cycle data: collected routes; pavement condition indices, rutting, and faulting by severity.
Native support for many pavement management applications (AgileAssets, dTIMS, Paver, Cartegraph, PaveM and other legacy applications).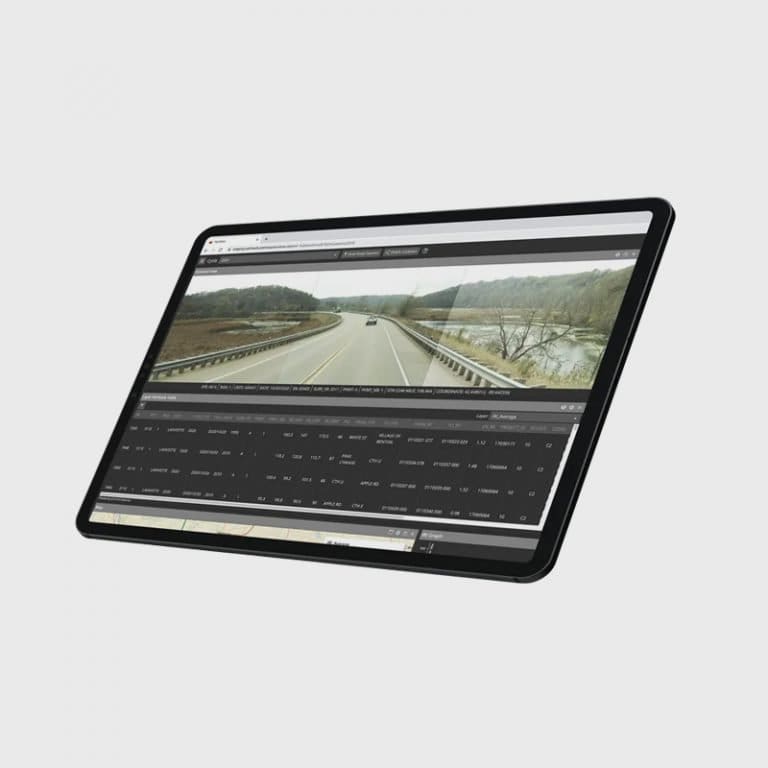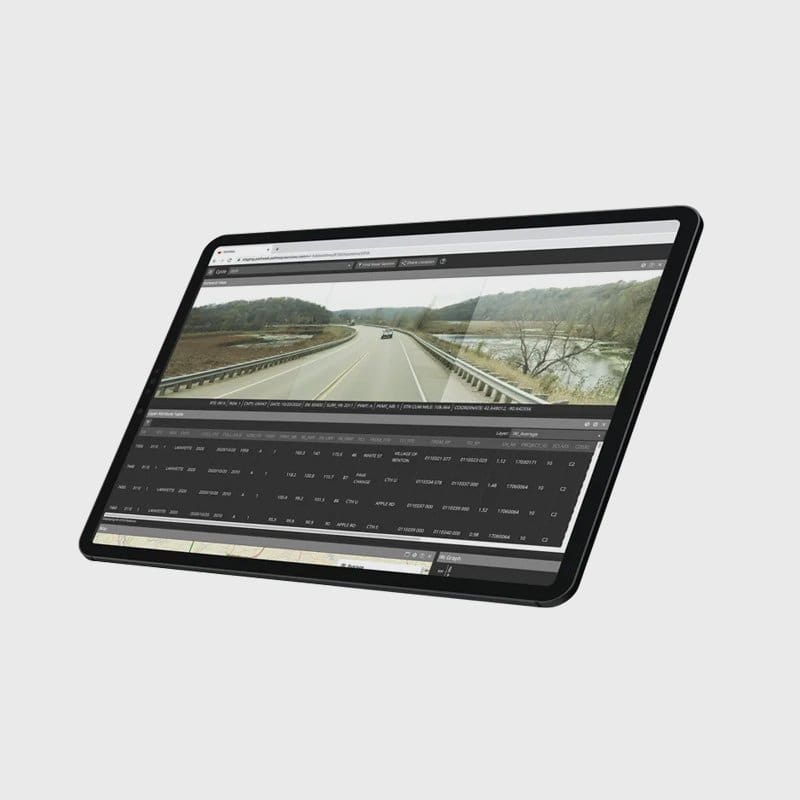 PathPoints Web-Based LiDAR Data Analysis and Extraction Application
Embedded data from the millions of points collected by Pathway Services NEW HD LiDAR subsystem and viewable on the internet makes PathPoints the most powerful network asset inventory software on the market. PathPoints is Pathway Services web-based HD LiDAR application, displaying a virtual "model" of the network for asset extraction and management. LiDAR is "big data". Let us host it for you while you take advantage of all the power PathPoints has to offer.
Powerful asset extraction tools: Bridge minimum vertical clearance, passing sight distance, multi-lane cross-slope, and custom detailed attribution for all asset types.
"Big data" hosted at our SOC 1 certified data hosting facility from web-based, secure access.
.las, .laz, .shp and other file type import and export support.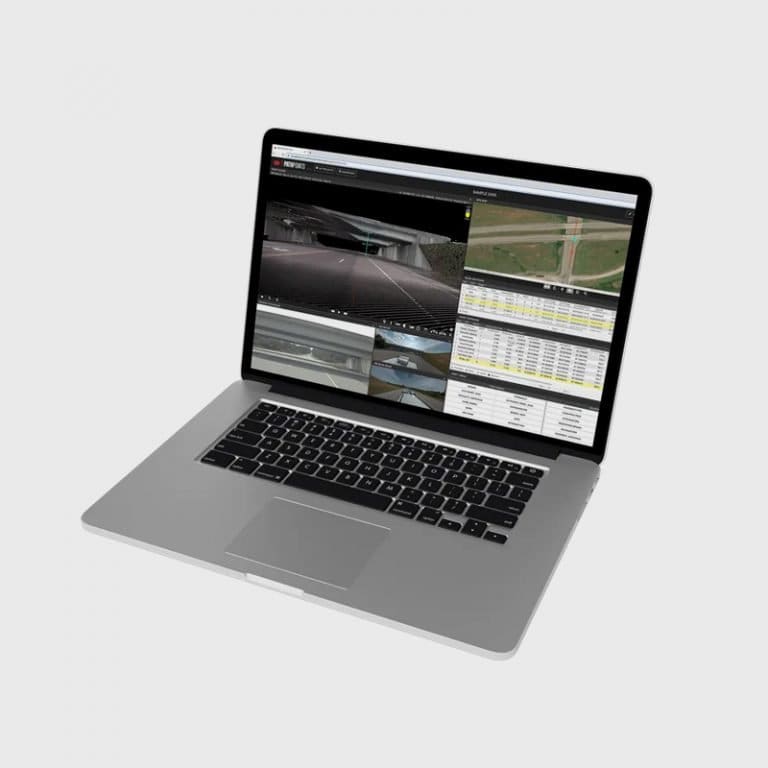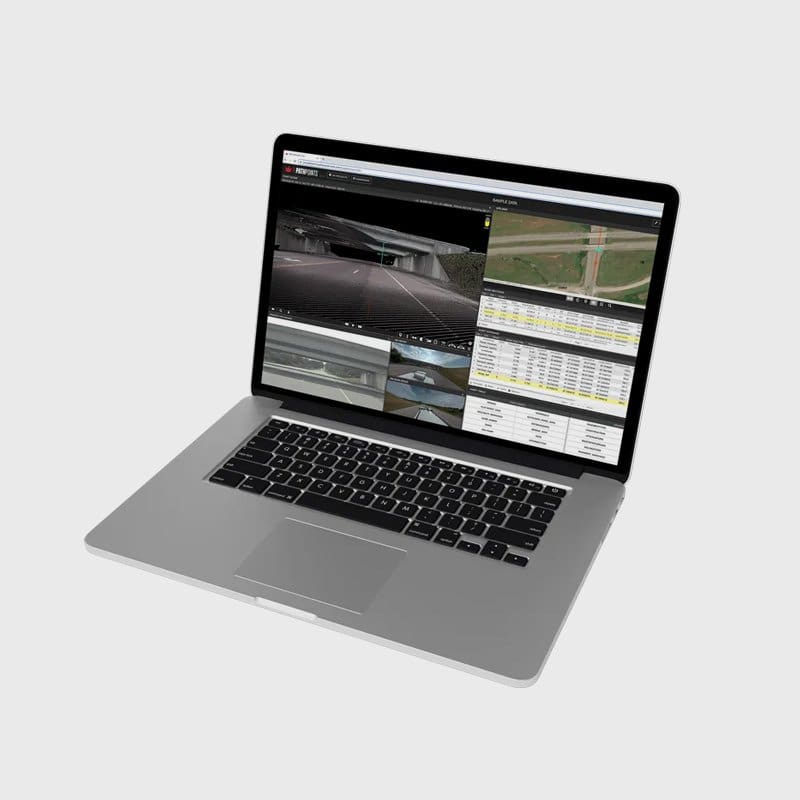 Do you have a good driving record?
Do you enjoy life on the road?
Are you decently tech savvy?
Are you a self-starter/problem-solver?
Do you know someone that would want to come along?
If the answer is "YES!" you might be a good fit as a Pathway Services Collection Team.
As the leading provider of Pavement Condition Data Collection and Asset Extraction Services and Equipment in the United States, Pathway Services shoulders tremendous responsibility in support of maintaining safe roads and highways. We employ the most advanced technologies and techniques in response to the unique needs of our clients both in the U.S.A. and abroad. As such we are constantly in pursuit of motivated individuals who have a desire to be a part of collaborative team environment and who value the ability to be innovative in response to those needs. We're excited to hear from you. Send us your resume by clicking the link below.