Oh, the Possibilities …
Rudy Blanco uses the South Dakota design for a high speed inertial profilers to develop his first 2 profilers with a DEC computer and the UNIX OS. 
For the Record.
Rudy Blanco patents the Ultrasonic Sensor Faulting System.
Where Our Path Began.
Pathway Services Inc. is incorporated in the State of Oklahoma.
Pathway Services' South Dakota-style Profiler and 3 point Rutting System is on the road.
PathView I Desktop Pavement Analysis Software is released supporting Remote Trigger Synchronized Super VHS images and IRI data.
First PathRunner Purchase (North Dakota) and becomes Pathway Services oldest and longest continuous client…25 years and climbing.
First Statewide Network Collection Project (Wyoming)
The Land of 10,000 Lakes (and PathRunners).
The Minnesota DOT buys it first of now 10 PathRunners!
The Indiana DOT is a Pathway Services client from '98 to present day … 23 years and counting.
The spin type gyroscope begins capturing road geometry.
As Windows Goes…
PathView II releases with Windows NT support.
Washington DOT is a Pathway Services client from '99 to present day … 22 years and counting.
Profiler Approved.
The South Dakota Department of Transportation, the inventor of the South Dakota-styled Inertial Profiler, purchases the PathRunner.
The Wisconsin Department of Transportation requests and receives a PathRunner with front and rear strobe illumination for pavement images.
Investing in Technology.
Pathway Services integrates a Transverse Profiling System.
Pavement surface imaging is collected using firewire connections for real-time high frame rate capture.
Moving On Up.
Pathway Services moves its headquarters from Norman to Tulsa, Oklahoma.
Development Continues …
Pathway Services introduces the "linescan" system into the PathRunner.
From North to South (of the Border).
South Dakota buys the first completely digital PathRunner
Mexico purchases its first PathRunner.
Signs, Signs, Everywhere Signs.
Pathway Services completes its first statewide sign inventory in Mississippi.
Let us Tell Ya, 5 is Better than 3.
The 3 point Running System is replaced by the new 5 point Running system.
The PathRunner software adds voice animated subsystem feedback for enhanced operator support.
Images All Around!
The 360º Imaging System is developed and approved for use in Idaho.
The automated crack analysis program, AutoCrack, is launched using advanced image processing algorithms for crack detection and analysis.
Setting the Pace.
Pathway Services releases the first 3D Pavement Analysis System to the market.
Pathway Services integrates the INO Running system.
A Growing Global Market.
China purchases its first PathRunner.
Federal Highways (FHWA) selects the PathRunner for data collection in all U.S. National Parks.
It was a Busy Year.
Pathway Services is contracted by the Georgia Department of Transportation for its first 50,000 mile statewide pavement data collection project.
Pathway Services is awarded its first statewide asset inventory project.
PathWeb, the web-based viewing software, is live on the internet.
The Profiler is upgraded from a point laser to a line laser.
Becoming "The Spatial Company".
Pathway Services performs its first GPS-based statewide data collection project for the Indiana Department of Transportation.
Always Looking Forward.
Pathway Services is contracted to perform its first statewide LiDAR data collection project.
Statewide Friction Testing with skid equipment in underway in Mississippi.
Everything is bigger in Texas.
The Texas Department of Transportation selects Pathway Services as the first exclusive vendor for the collection of its statewide pavement condition data.
Pathway Services receives its first 100,000 mile pavement data collection project in Texas.
The first PathRunner finds its way to Puerto Rico.
Pavement and Asset Data Recognized Worldwide.
The first PathRunner arrives in India.
Caltrans selects Pathway Services for statewide pavement collection, including all lanes, ramps and connectors and adds extensive asset extraction.
Rudy Blanco is recognized as a founding member and for 30 continuous years of membership and support of the Road Profilers User Group (RPUG).
Preparing for the Future.
Pathway Services the NEW 3D pavement analysis system, 3D-PAS, the only single-laser, single-camera system in the industry.
Pathway Services integrates the industries finest HD LiDAR Scanner as a subsystem of the PathRunner.

 
Growing Without the Pains.
The

Montana

Department

of

Transportation

purchases

two

new

PathRunners,

equipped with

the

3D-PAS

and

HD

LiDAR

subsystems.

P

a

th

P

oi

n

ts,

the

w

eb-based

Li

D

AR

ass

e

t

e

xt

r

a

c

ti

o

n

soft

w

a

r

e,

is

launched

t

o support

collected

data

from

the

HD

LiDAR

subsystem.

The

NEW

P

a

thVi

e

w

des

kt

op

p

a

v

eme

n

t

anal

y

sis

and

r

epo

r

ting

soft

w

a

r

e

is released,

supporting

the

new

3D-PAS

pavement

images.

Pathway

Services

is

the

first

industry

partner

to

support

the

new

.PSI

file

type.

The

Transverse

Pavement

Profile

Pool

Fund

relies

on

Pathway

Services
Ground Breaking Additions!
Pathway

Services

releases

the

first

high-speed

real-time

Te

xture Signature

analysis

system

covering

three

pavement

zones:

LWP,

Center,

and

RWP.

Pathway Services breaks ground on a new multi-acre facility for its

headquarters,

manufacturing,

and

testing

operations

in

Broken

Arrow,

OK.
Investing in Technology
Pathway

Services' All-Speed Profiler (ASP) is certified at ICART, NCAT, and TTI and awaits a new profiler certification standard

.

Pathway Services begins the development of an integrated retroreflectivity subsystem of the PathRunner collected simultaneously during daylight hours

.
So Many Miles, So Much Fun!
In just over 25 years, Pathway Services collects its 10,000,000 mile with the PathRunner

 
All PathRunner Subsystems meet "Buy America" Compliance requirements without waiver.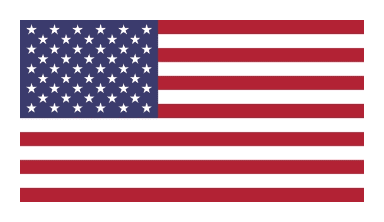 It's Better if They Tell You
.
We're proud of our simply stated goal … to be the pavement manager's greatest ally. And while we'd love to brag about "being ranked #1 in customer satisfaction for 25 years running", it's probably best if you hear it from our clients.
Eastern Federal Lands Highway Division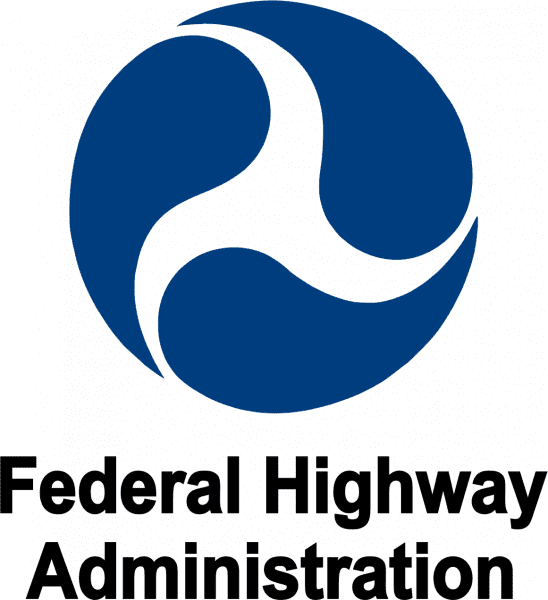 Pathway Services Inc. was a very good to exceptional contractor during the final year of the contract. Data analysis is consistently delivered on time and at a very high level of quality. Data package submittals almost always pass our QA checks on the first review and most of the time with very few comments (or even no comments at all.)  The consistently good data analysis helps save the government time and money. Pathway was very quick to respond to questions and provides a thorough review of findings whenever we question the data analysis during validation efforts. Support for technical and maintenance issues with the data collection vehicle is also very good to exceptional service. We were very pleased to maintain a steady schedule in 2021 for collection and data analysis which helped us overcome the pandemic delays and closeout the contract by the end date. Scott, Lauren, and the entire support team have worked very closely with us over the years to ensure all deliverables and tasks with the contract are met as required. Pathway Services Inc. is recommended for supporting similar contracting efforts and requirements.
Texas Department of Transportation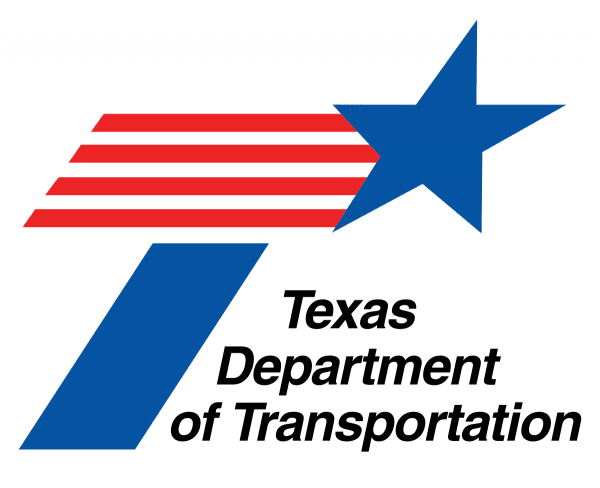 Pavement Asset Management Section Director
TxDOT manages the largest state-maintained roadway network across the state highway agencies in the U.S. This requires significant effort to collect the pavement condition data. In 2017, TxDOT selected Pathway Services Inc. to collect half of the state-maintained roadway network when we switched from visual survey to automatic/semi-automatic survey. From 2018 to 2021, Pathway Services was awarded the bid to collect the entire network. After completing the data collection tasks in the last five years, Pathway was recently awarded the new data collection contract to continue collecting pavement data for TxDOT.
Ohio Department of Transportation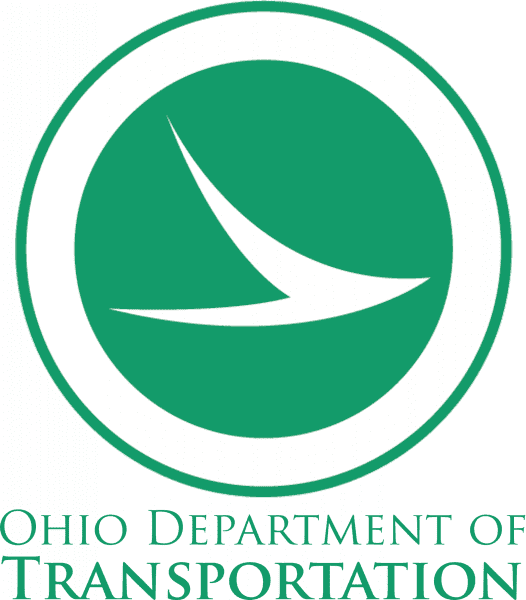 Infrastructure Management Supervisor (RETIRED)
While I was at the Ohio Department of Transportation (OH DOT), I worked with Pathway Services Inc. who supplied us with PathRunner multi-subsystem highway network survey vehicles. My relationship with Pathway Services began in 2005 as we procured of our first PathRunner and ended for me when I retired from the agency in July of 2021. During that time OH DOT owned and operated 3 PathRunners all the while performing all data editing, analysis, and reporting in house. Pathway Services Inc. developed many customized reports for us to meet our requirements and needs to further leverage the data collected by these systems.
We received our first PathRunner in 2006 built on a Ford E 350 chassis. It was the only PathRunner ever built without a ROW camera system. It later had multiple upgrades/additions which added ROW with 4 perspective views, macrotexture, and a 3D downward pavement surface imaging system. It is still in service at the Transportation Research Center Inc. at East Liberty, Ohio. We had a "Mega-PathRunner" delivered late in 2016 built on an International 4300 chassis with an ambulance-like body on the back. We recently received a PathRunner built on a Ford F450 chassis dubbed the "Mini-Mega PathRunner which replaced the 2006 PathRunner.
During this time, I found Pathway to supply well-built and robust equipment. To the extent possible, they strive to standardize their builds. This assists them in providing a high level of efficient and effective customer service. Similarly, their software is standardized to the extent possible. They have developed a very elegant approach to synchronizing all data collected with three different referencing systems, linear, spatial, and temporal. This design allows for more flexibility when analyzing and reporting data.
Two of the biggest things I appreciated about Pathway were their willingness to listen to the customer and the fact that they had to "drink their own cool-aide." What I mean by the latter is they often operate PathRunners themselves as a service to agencies. I believe this makes them very aware of what works and does not work well for an agency in all facets of their operation, data collection, editing, analysis, reporting, etc. They never told us how we should do things or never lead us to believe they knew better than us. Rather, they told us what worked well for them and what worked well for other customers. If we came up with an idea or method that worked well for us, they were quick to adopt such practice for themselves and provide the idea or method to other customers.
During my career at OH DOT, we frequently had staffing challenges. This led me to do quite a bit of data collection myself over the years. I have firsthand knowledge of several occasions where a problem was encountered in the field, or something began malfunctioning, or I simply didn't know the best way to operate the data collection software. In each case they provided outstanding support, generally over the phone. If replacement parts were needed, they often shipped them directly to the hotel where we were staying to shorten repair time.
Their annual vehicle maintenance, calibration/operation/equipment checks, and annual training were a big plus in my mind. The former reduced vehicle down time during the season while the latter increased our operational efficiency even as we had changes in our staff. Additionally, it provided an opportunity to build rapport between out teams, learn from one another, and exchange ideas or add ideas to a wish list.
Good equipment, support and training from Pathway Services helped make my job as section supervisor easier. It also helped us yield a high return on our highway network data collection operations.
South Carolina Department of Transportation

If you are looking for a higher level of productivity with constant improvements and innovations that target quality and efficiency, then Pathway Services is the answer. Pathway engineers, programmers and technicians integrate almost seamlessly, meaning your organization will have a team of experts that help you without fail. They attack issues head-on and get them straight. The training, communication and assistance they provide is priceless. This type of service is what makes Pathway a great choice.
Michigan Department of Transportation

My 2021 experience working alongside Pathway Services has found them to be efficiently complete in field collection, accurate in condition measurement, open and thorough in communication and flexible in response to customer requests. … I'm glad to be working with them again and pleased with their first year's performance results.
Idaho Department of Transportation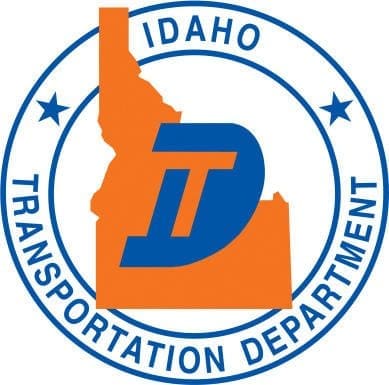 Transportation Asset Management Software (TAMS) Coordinator
Excellent Customer Service! Very friendly folks, who quickly respond to any and all inquiries, no matter if for general questions, training, software functionality, troubleshooting, or any other assistance, They are on it, immediately! Nice to know there are still vendors out there who take pride in Customer Service!! Thank you Pathways Services!
California Department of Transportation
PE, PhD, Transportation Engineer
The California Department of Transportation (Caltrans) contracted Pathway Services Inc. (Pathway) from 2015 to early 2020 to collect, analyze, and report pavement condition data for the entire state highway system and national highway system in California using automated pavement condition survey technology. The scope of services also included ramps/connectors and/or various roadway assets extraction. During those years, Pathway delivered roughly 230,000 lane miles of right-of-way and downward pavement surface images and pavement distress condition data. This data supported Caltrans in meeting the requirement of the FHWA's HPMS program and in developing pavement maintenance/rehabilitation projects through its pavement management system. Caltrans is very pleased with the work and the quality of the data provided by Pathway.
Georgia Department of Transportation

PE, State Pavement Design Engineer - Office of Materials and Testing
I have worked with Pathway Services since 2006, beginning with the Indiana Dept. of Transportation (INDOT) and continuing with the Georgia Department of Transportation (GDOT). Pathway Services has consistently provided quality data, on time and on budget. INDOT's initial pavement deterioration curves were built on the back of this data. I was pleased to find Pathway under contract when I arrived at GDOT in 2015. Pathway's ability to continually provide data and support the implementation of that data make me confident in our ability as an agency to move forward with asset management and implementation of AASHTOWare-MEPD. On top of the excellent professional services, all of the employees I've worked with are incredibly knowledgeable, helpful, friendly, and personable. If you have need for pavement data collection, I recommend contacting the good people at Pathway Services.
North Dakota Department of Transportation

NDDOT has been a client of Pathway Services since 1996. The PathRunners purchased from Pathway Services over the years have helped NDDOT collect quality network roadway condition data. The data meets both NDDOT's standards and national requirements through FHWA. Pathway Services has provided great customer service and helps NDDOT stay up to date on collection technology.
Texas Department of Transportation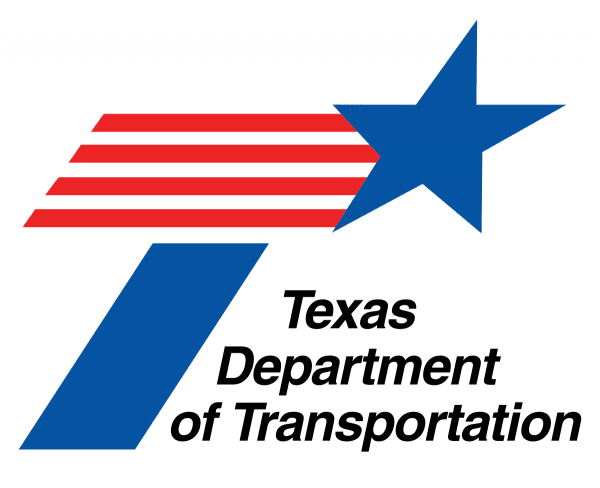 Director - Pavement Asset Management Section (retired)
Pathway Services does an excellent job to meet all the needs of TxDOT for network level pavement data collection. In addition the Pathway Services team consistently provides excellent customer service.
Puerto Rico Highway and Transportation Authority

Alexandra Velazquez Delgado
PE, Director - Programming and Special Studies
At PRHTA, not only do we own a PathRunner, but we also trust Pathway Services to perform our pavement data collection as a service. We have been very pleased with Pathway Services' versatility to support us in both the equipment and services. Additionally, Puerto Rico has a very complicated network of roadways, but Pathway leverages local expertise to finish the collection quickly and efficiently.
Alabama Department of Transportation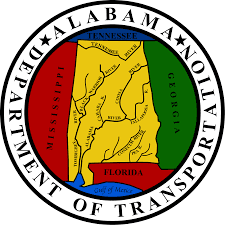 Deputy State Maintenance Administrator
With the increasing demand for numerous other assets along these roadways, Pathway Services Inc. was selected and utilized as a result of the quality and compatibility of their state-of-the-art data collection equipment and extraction software. The 20,000+ miles of data collected through the mobile LiDAR process will be of major importance and benefit to the DOT.
Georgia Department of Transportation

State Transportation Data Administrator
I've been a customer - by choice - of Pathway Services for a couple of decades now. During that time, I have had the opportunity and privilege to watch many of the people mature, the company grow, and the services increase. Rudy Blanco has done an incredible job of assembling an amazing team of individuals who all go out of their way to help. From the field, to the office … everyone has always been incredibly pleasant, patient, and helpful. And, before anyone asks … yes, I would recommend them to a friend.
New Jersey Department of Transportation
My overall evaluation of the performance of the data collection equipment is excellent. Pathway Services has provided us with accurate and consistent data and at the same time make it easy for the field technicians to operate. Their customer service is excellent compared to some of the other companies we deal with. I would highly recommend their products and services to other federal, state and local agencies.
California Department of Transportation
Chief - Office of Pavement Management
As Caltrans managers charged with annual pavement condition data collection for a 50,000 lane miles network, we are faced with a variety of challenges, including tight timelines, data quality audits, and constant coordination. Pathway Services Inc. has stood up to the test as our strongest ally coping with these challenges in the past couple years. They demonstrated great agility in mobilizing personnel and equipment, and streaming processes to meet delivery deadlines. Pathway Services has used all of their servers simultaneously to process and re-process Caltrans data to produce reports. Pathway Services deployed seven data collection vehicles in the field and established a confluence website to keep the entire data collection team appraised of APCS data collection status including field crews, office engineers, and Caltrans managers. In the 2018 data collection cycle, the Pathway team worked with Caltrans to implement the Caltrans APCS Data Quality Management Plan (DQMP). Always acting as our partner, their team is flexible, patient, and attentive to the details in following the DQMP to ensure data quality. Scott Mathison made dedicated trips to Sacramento to help install hardware equipment and to train Caltrans engineers to make sure things were done the correct way.
Idaho Department of Transportation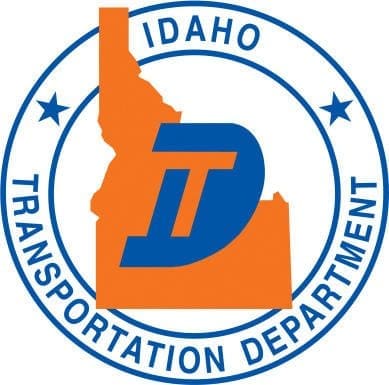 Senior Research Analyst - Asset Management
I started working with the PathRunner, owned by the Idaho Department of Transportation, in late 2019 and have two successful collections seasons under my belt. I believe those seasons ran as smooth as they did largely due to the fact that our staff has been able to rely on the amazing customer service that Pathway Services has provided to us. Whether I am just second guessing my knowledge of the system, if I have a simple question, or if there is a real issue needing technical support (haven't had many of those thankfully), I know that I can call the technicians at Pathway Services and get a quick and reliable response. There have been instances when their technicians have had to walk me through computer issues and every time I am met with a very knowledgeable and pa8ent staff. In cases where a replacement part was required, the Pathway Services team acted fast and "overnighted" what was needed. Sometimes equipment repair requires an expert hand and the technicians have never hesitated to hop on a flight to come work on the PathRunner in person. It's never fun to have a problem with the vehicle that we cannot fix ourselves, but it is always wonderful to see the friendly people who we have goden to know so well over the phone. We truly appreciate the priority, willingness and determination that this company has to keep their PathRunners and their partners, like ITD, on the road. It truly feels like they're part of our team. No matter the problems my coworkers and I are facing here in Idaho, I know that the amazing team at Pathway Services in Oklahoma has our backs. Also, a big shout out to Evered Schmitz and Scott Mathison for their fantastic training sessions and insight at all hours of the day!
For statewide, county or city networks. With comfort or rigidity in mind. No matter the requirements of your network or the desired application, Pathway Services will build a PathRunner on the chassis that best suits your needs.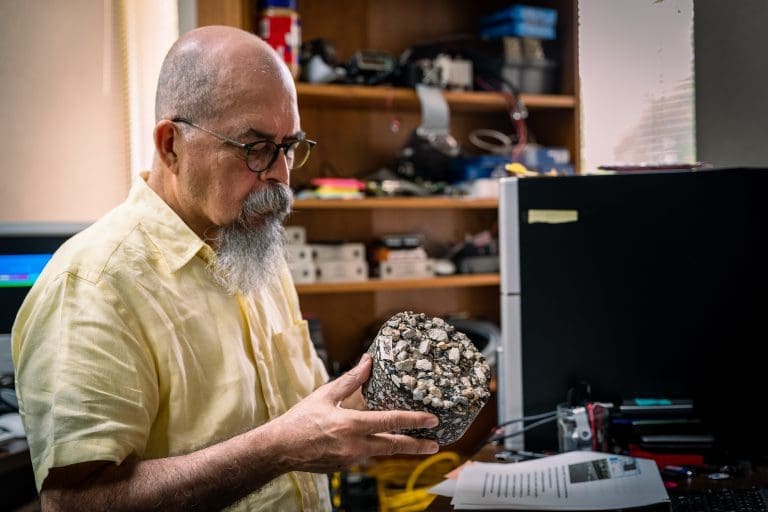 Research and Development Engineer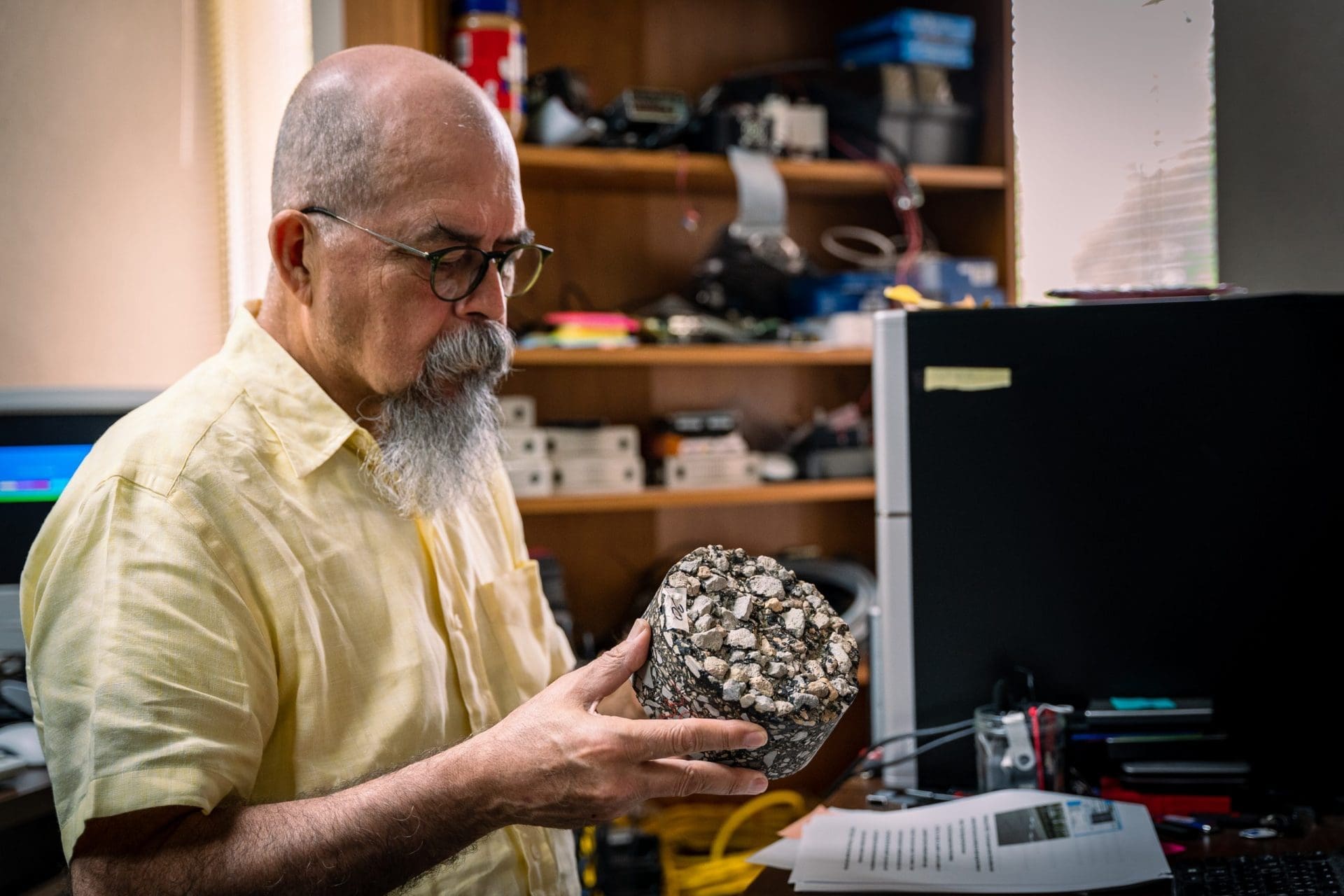 Research and Development Engineer
Rudy can be identified with very few others as an icon in the road profiling industry. Over three decades of experience in systems and software design and supporting ½ of all state agencies in the U.S. have uniquely qualified him. The original PathRunner data collection vehicle, the PathView II desktop pavement analysis and reporting software and the industry as a whole all have his signature deeply embedded on them.
Innovator of Automated Pavement Condition Surveying using image processing technology for auto-crack detection, IRI and other custom pavement condition indexing
Founding member of the Road ProfiLeft User Group and recognized for over 30 years of industry leadership.
Coffee connoisseur (Tres Rios only, please) and avid international honey collector.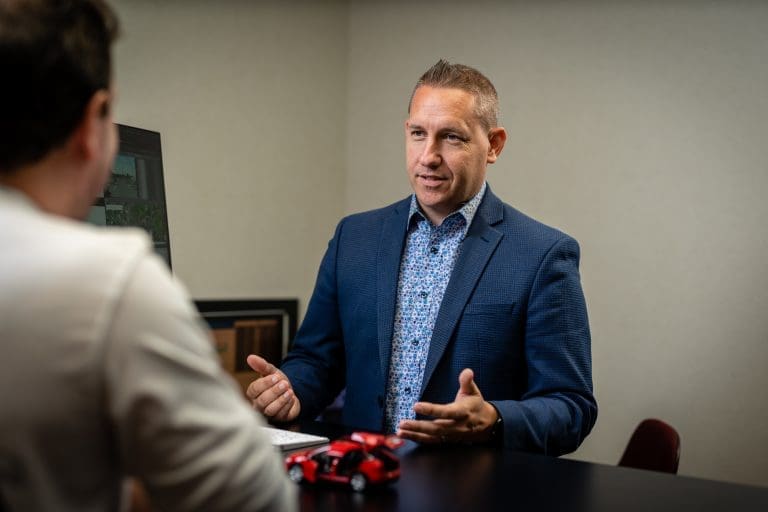 Vice President - Operations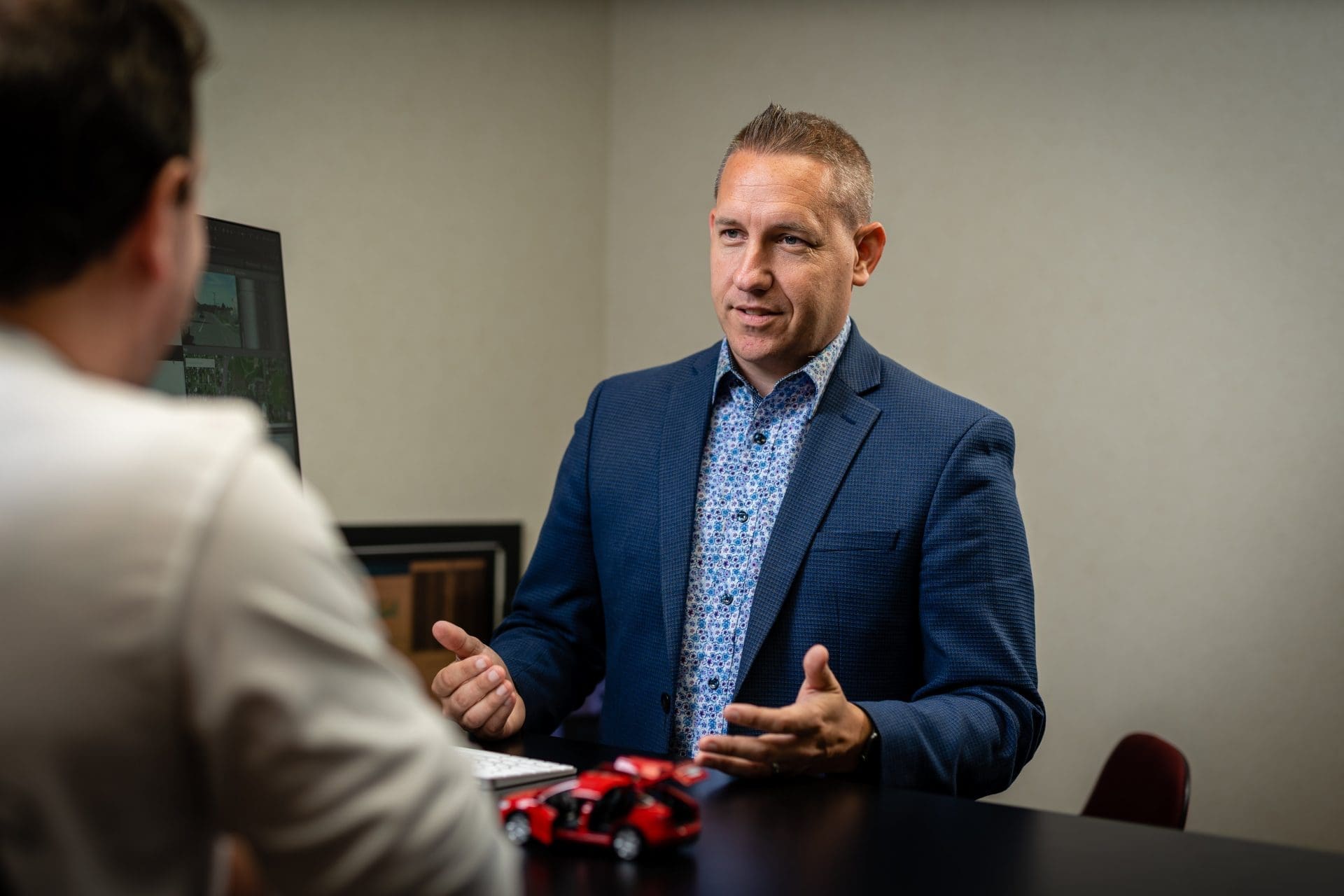 Vice President - Operations
Scott has more than 20 years of Pavement Management and Automated Data Collection Project Management experience working with more than ½ of all US state DOTs and numerous international government agencies. He has overseen the successful collection and delivery of more than 5 million miles of automated pavement, asset inventory and LiDAR data collection. An MBA graduate with a background in IT, he's also a Microsoft-certified network specialist, a licensed Project Management Professional (PMP) and a certified SCRUM Master.
Scott has directly managed more automated pavement condition data collection mileage than any other person in the world.
Co-Author of more than 15 state DOT DQMPs, aided the HPMS data deliveries in more than a dozen state DOTs last year alone, has an applied knowledge of 30+ state DOT pavement distress manuals.
Bourbon Collector and Fantasy Football Nerd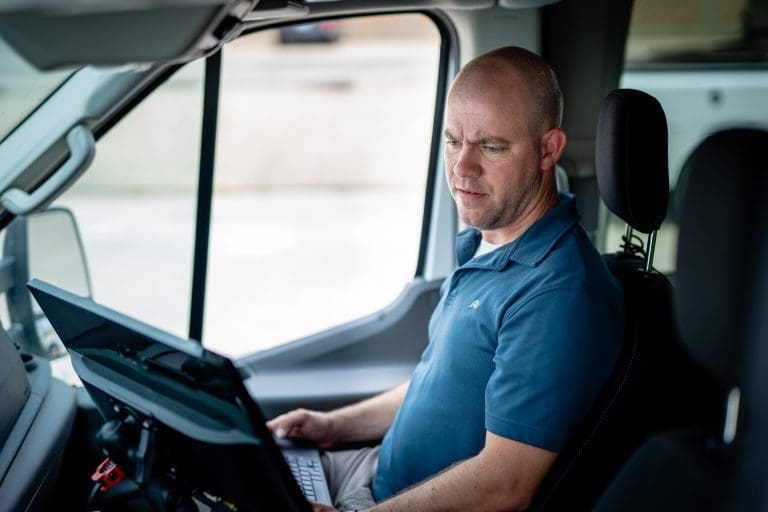 Senior Project Engineer - Research and Development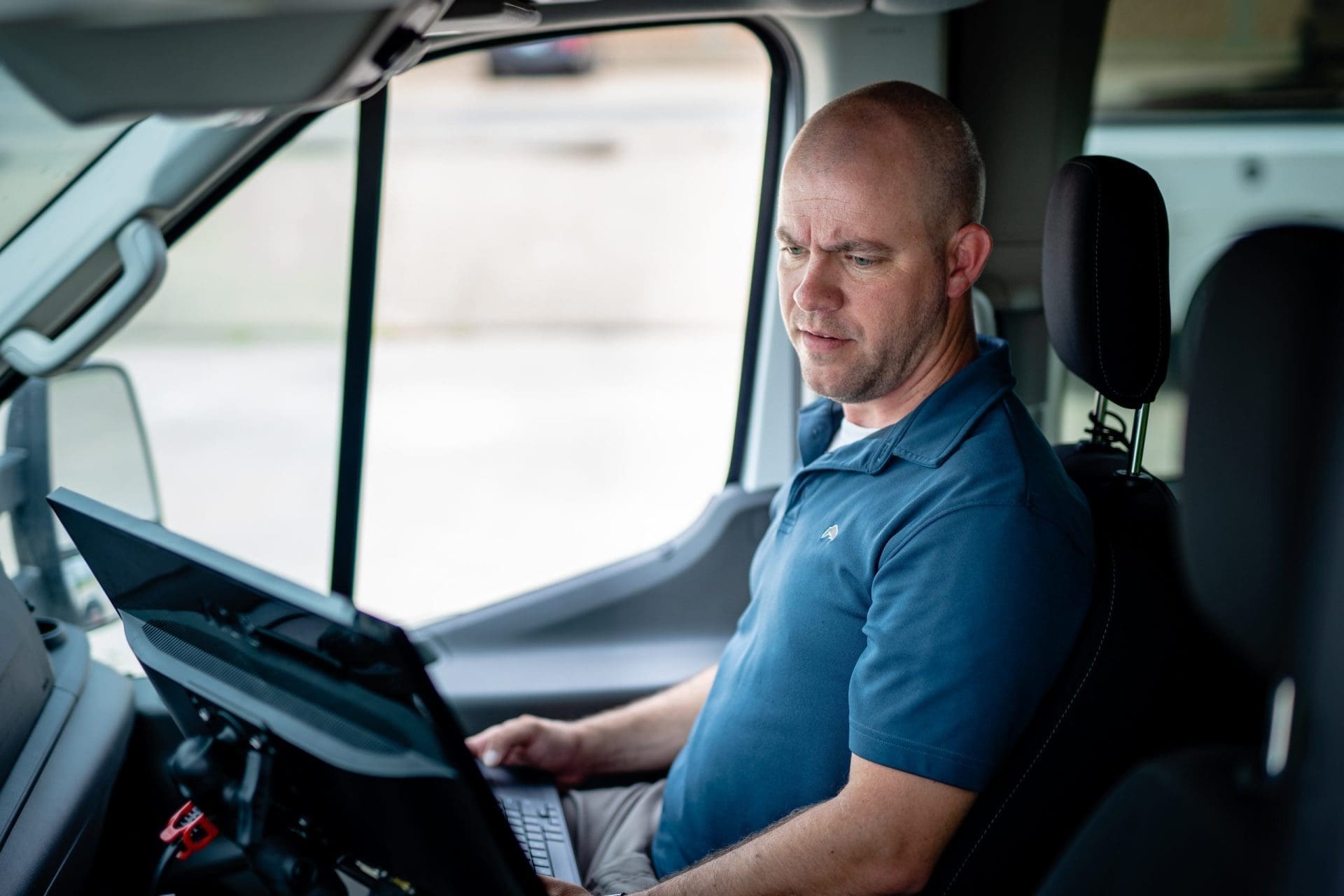 Senior Project Engineer - Research and Development
Since joining the company in 2001, Everett has played an integral role at Pathway Services as a Senior Engineer and Product Manager, fostering relationships with clients both domestically and internationally.  He has been the lead Product Developer, responsible for the integration of many types and generations of subsystems in the PathRunner Data Collection System, for over 18 years.
Lead R&D Senior Engineer, with expertise in new product development, equipment design, and fabrication.
Principal point of contact for equipment procurement and equipment sales.
Father of five amazing and talented kids, enjoys barbecuing, fishing, and cycling with his small army of a family.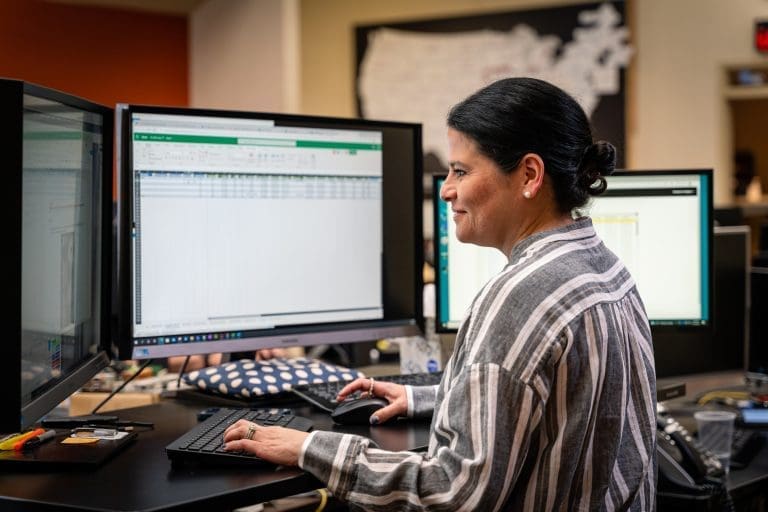 Data Quality Control Manager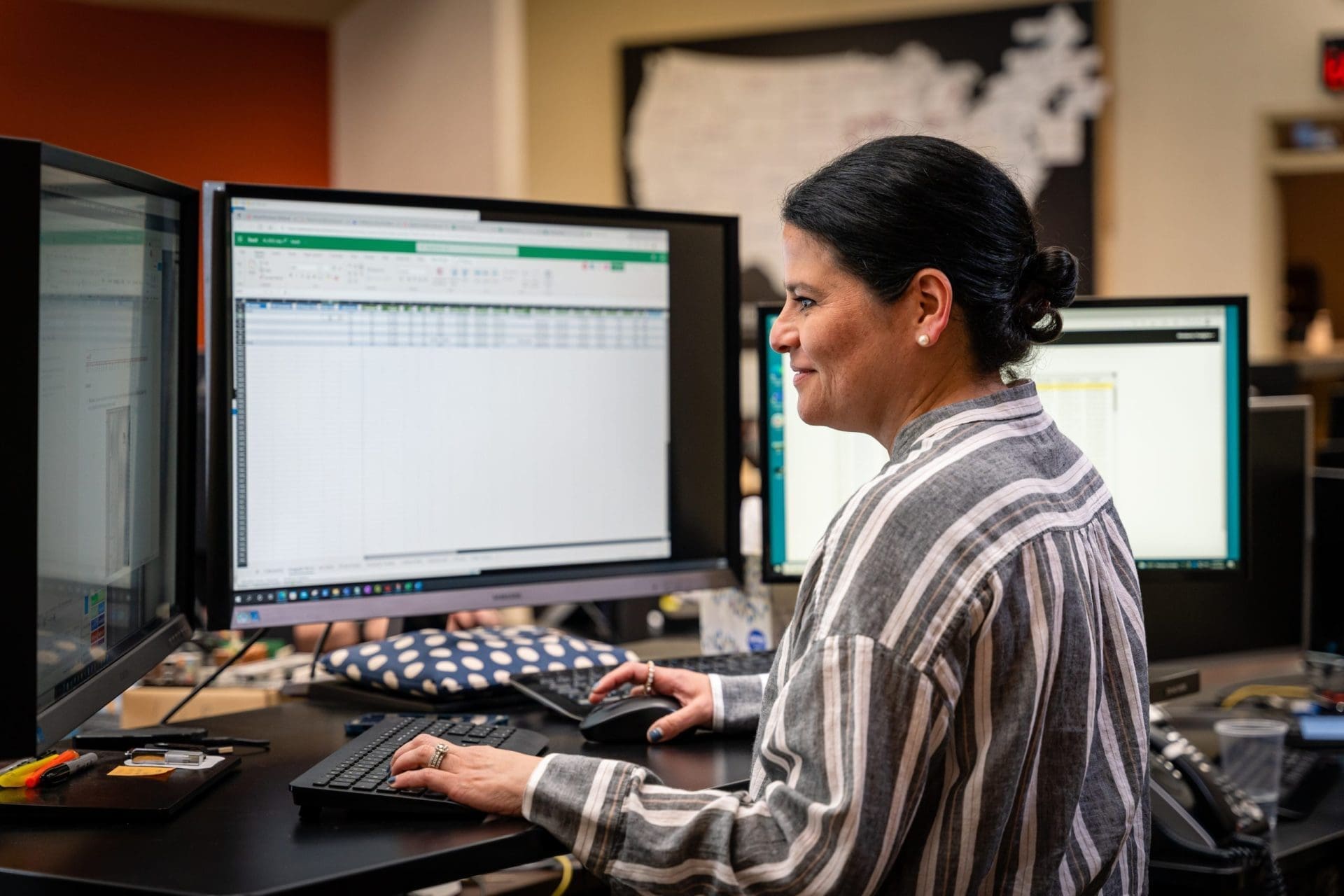 Data Quality Control Manager
A welcomed addition to the Pathway Services quality control team, Kimberly has brought 15 years of business management experience and an incredible work ethic to her role. She is engaged in payment condition data analysis and asset extraction, managing data quality, project tracking, and resource allocation to deliver condition reports on schedule and to meet client requirements for the many miles collected annually.
MBA graduate from Dallas Baptist University and PMP certified

Implemented a version control system for software testing and assisted in the development of statewide distress classification guidelines as well as the image recollection assessment protocol...part of the internal DQMP

Loves horses and dedicates any extra time to English pleasure horseback riding. Enjoys lengthy conversations with her two college children
Do you have a good driving record?
Do you enjoy life on the road?
Are you decently tech savvy?
Are you a self-starter/problem-solver?
Do you know someone that would want to come along?
If the answer is "YES!" you might be a good fit as a Pathway Services Collection Team.
As the leading provider of Pavement Condition Data Collection and Asset Extraction Services and Equipment in the United States, Pathway Services shoulders tremendous responsibility in support of maintaining safe roads and highways. We employ the most advanced technologies and techniques in response to the unique needs of our clients both in the U.S.A. and abroad. As such we are constantly in pursuit of motivated individuals who have a desire to be a part of collaborative team environment and who value the ability to be innovative in response to those needs. We're excited to hear from you. Send us your resume by clicking the link below.